Tunisian press reports revealed, today, Wednesday, that the officials of the Tala'a El-Jaish club succeeded in contracting the defender of the Tunisian team Sfaxien, for a period of two seasons, in a free transfer deal..
According to the "Digital Tunisia" newspaper, the management of the Vanguards of the Army contracted with Tunisian player Mohamed Ali Jouini, defender of Sfaxien, in a free transfer deal with a contract that extends for two seasons, to compensate for the departure of his defender Ahmed Alaa after the end of his loan from Al-Ahly and his transfer to Al-Masry Al-Portsaidi club..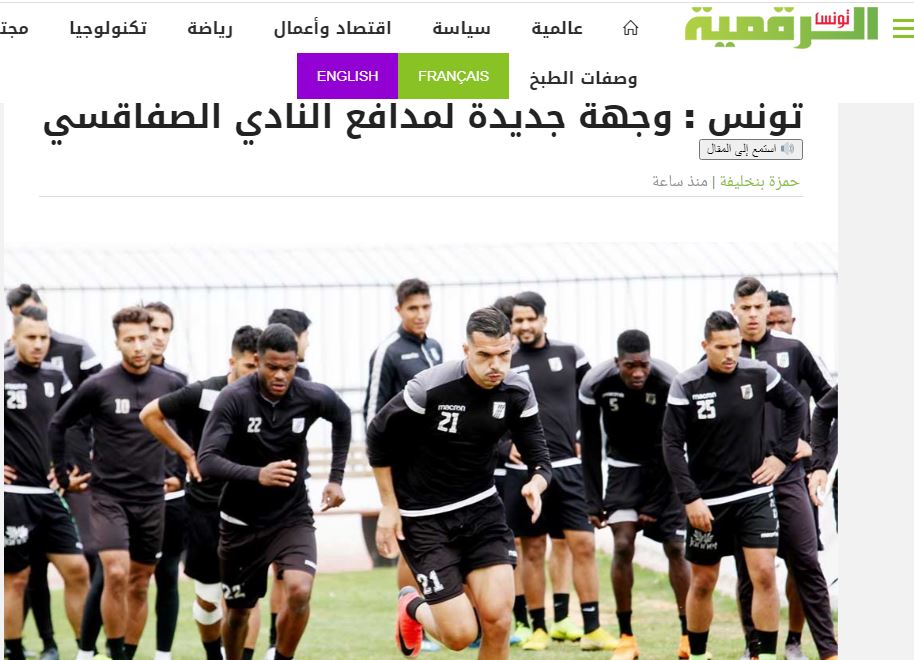 Jouini, 28, participated with his club Sfaxien in 52 matches, scored one goal and assisted two, and he did not participate with the first Tunisian national team before, but previously participated with the Olympic team.
Reports confirmed that Al-Juwaini is able to play in different defense positions, whether as a central defender, right-back or left-back.
Today, Wednesday, at five o'clock in the afternoon, the Vanguard Army team, led by Abdel Hamid Bassiouni, will start its first friendly matches in preparation for the new season, by facing the Shebin Al-Qanater team at the Sports Authority Stadium. Four teams from the Premier League within the plan to raise the technical and physical fitness of the players after the end of the rest period.
Al-Tala'i has signed three deals so far, namely Mido Gaber, player of Ceramica, Congolese Kazagi Kasongo, player of Al-Masry Al-Port Said, and Mohamed Al-Sabahi, player of Al-Ittihad of Alexandria.
Al-Tala'i ended the league championship, occupying eighth place in the league table with 42 points, after playing 34 matches, winning 10 matches, drawing in the same number, losing 12 matches, scoring 41 goals and conceding 37 goals.