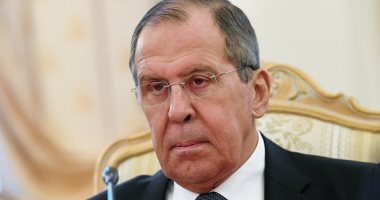 The Croatian and Muslim members of the Bosnian presidency refused today, Tuesday, to meet with Russian Foreign Minister Sergei Lavrov during his visit to the country, saying that he showed a lack of respect for their country.
Lavrov, whose country is defending Serb interests in Bosnia and the wider Balkan region, met with Serbian presidential member Milorad Dodik on Monday and then met again on Tuesday.
Croatian presidential member Zeljko Komsic said that the first meeting, which was held outside the capital, Sarajevo, was insulting because no national flags were raised despite the Russian foreign minister making an official visit.
"Lavrov, as one of the three largest diplomats in the world … sends us a message … and we have interpreted it as involving disrespect and rejection of the country he is visiting," he told reporters.
He and Muslim presidential member Shafiq Javirovic did not attend a scheduled meeting with Lavrov at the Presidency building in Sarajevo, while Lavrov met with Dodik again.