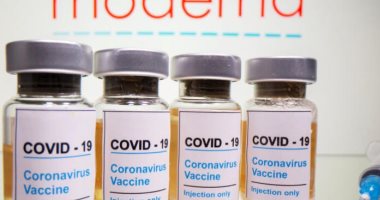 The newspaper pointed out that the British government was among the first to sign an agreement with "Moderna" to obtain millions of doses of its vaccine for use, explaining that the government agreed with the company to purchase 10 million other doses, in addition to the 7 million agreed to buy it earlier; Bringing the total of London's contract with the American company to 17 million doses of the vaccine.

According to what has been agreed upon between the two parties, Moderna will begin delivering the vaccine to the United Kingdom starting next spring, as soon as the US government-backed company is able to increase its production capacity.

For his part, British Health and Welfare Minister Matt Hancock said, in response to today's announcement, "This is good news and another weapon in our arsenal to tame this terrible disease," noting that the health authorities have already vaccinated about 1.5 million people across the country with two Pfizer vaccines. – Biontec and AstraZeneca.
The United Kingdom is one of the countries most affected by the outbreak of the new Corona epidemic in terms of the number of deaths and recorded infections, as it has recorded to date more than 78 thousand and 500 deaths related to "Covid-19", in addition to nearly 2.9 million confirmed cases of the virus. .