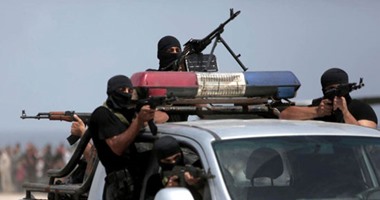 The United Nations High Commissioner for Refugees (UNHCR) said that at least 400,000 people fled terrorist attacks in northern Mozambique, warning that the crisis could quickly spread beyond the borders of the African country if its neighbors did not contribute to countering the rebellion.
The province of Cabo Delgado, which is located in the far north of Mozambique and has investments in the field of gas of about 60 billion dollars, is facing a revolt linked to ISIS, which has gained strength this year as the rebels have attacked the army from time to time and they seize entire towns.
Valentin Tapsuba, head of the UNHCR's regional department in southern Africa, said families who were rearranging their lives after the devastation caused by Hurricane Kenneth in 2019 had to flee militant attacks.
"This situation started in one country, but if all countries do not intensify their efforts to address it and wait a lot, then it may spread to the region," he told Reuters by phone from Bemba in Mozambique.
Presidential spokesman George Charamba in Zimbabwe said the leaders of Mozambique, Zimbabwe, South Africa, Botswana and Tanzania would meet in Maputo on Monday to discuss the matter.
Tapsuba said that 424,000 fled the rebellion to Nyasa, Nampula and Pemba, and that this number could increase. He said the Mozambican authorities say 570,000 people have fled the militant attacks.
He added that the Mozambican government, UN agencies and other non-governmental organizations will launch a global appeal on Friday to donate to families who have fled Cabo Delgado.
He pointed out that the onset of the rainy season could make it difficult to reach the camps where thousands live, which would be a "nightmare for these people."