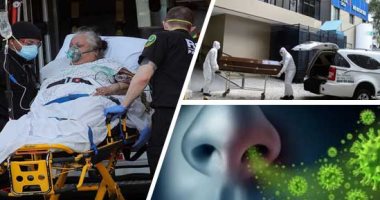 Johns Hopkins University, which is concerned with counting infections and deaths due to the emerging corona virus in the United States, has announced that more than 227,000 new cases of the virus have been recorded within 24 hours.

According to the data published by the university on its website, today, Friday, the United States recorded, during the past 24 hours, 227,315 cases of "Covid-19".

Hopkins University confirmed that since the infection spread in the United States, 19.9 million cases of the emerging coronavirus have been recorded, and more than 345,000 deaths.

Earlier in December, Hopkins University recorded a maximum daily number of injuries in the United States, with more than 249,000 injuries.

The US Centers for Disease Control and Prevention (CDC) also reports that more than 400,000 cases of (Covid-19) are confirmed daily.