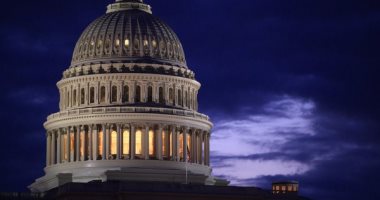 The US Congress appeared to vote on Sunday on a $ 900 billion aid package after senators reached a late-night compromise to remove one of the last hurdles – the dispute over the lending powers of the Federal Reserve Board due to the pandemic.
"If things go like this and there are no obstacles, we can vote tomorrow," Chuck Schumer, leader of the Democratic Senate minority, told reporters late Saturday.
Congressional leaders intend to link the Corona aid package, which includes direct payments of $ 600 to individuals and $ 300 per week of additional unemployment benefit, to a spending bill of $ 1.4 trillion to fund government programs through September 2021.
A 48-hour deadline for extending government funding expires at midnight Sunday (0500 GMT Monday), after which government activities will have to cease.
Republican Senator Pat Tome of Pennsylvania insisted on wording ensuring that the central bank would not renew emergency lending programs for small businesses and state and local governments after Dec. 31.
The Republicans say these programs involve unnecessary government interference in private activities, which makes the Reserve Board more political.
On the other hand, Democrats accused Republicans of seeking to restrict the movement of Democratic President-elect Joe Biden to limit his ability to support the ailing economy after he takes office on January 20.