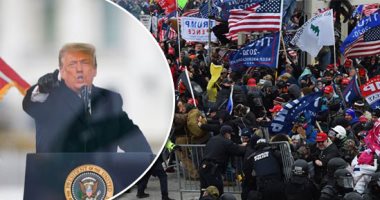 US media reported that the White House was firing Gabriel Noronha, the special advisor for Iran affairs at the US State Department, according to media sources.
And American media added that the dismissal of the Special Adviser on Iran Affairs at the US State Department came after he said in a tweet that Donald Trump was unfit to stay in his post.
Earlier, the FBI asked the Americans to provide any information that would help identify the rioters in Congress. In turn, the US Bloomberg Agency confirmed the resignation of the Director of European and Russian Affairs from the US National Security Council due to congressional events.
While Mike Pence, the outgoing US Vice President Donald Trump, sent a message to the vandals who destroyed the Capitol building, as he described, on his Twitter account, saying: "Those who wreaked havoc in the Capitol, you did not win .. Violence never triumphs. … Freedom wins … and this is still the people's home. "