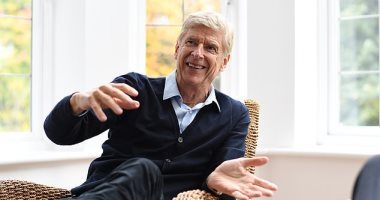 There is widespread controversy over the possibility of holding the World Cup every two years between supporters and opponents, after the former Arsenal coach Arsene Wenger, who is currently the director of development at the International Federation "FIFA", blew the surprise after his call to hold the World Championship every two years instead of every four years As has been the case since 1930, except for periods that were canceled due to World War II.
In the following report, we review the most prominent reactions to the idea of ​​holding the World Cup every two years instead of four years:
Guardiola: Good suggestion
Manchester City coach Pep Guardiola announced his full support for Arsene Wenger's idea of ​​his proposal, and Guardiola said in comments published by the English newspaper "Daily Mail": "You do not have to criminalize ideas, the World Cup is a great tournament, and as a supporter I enjoy watching, and if the tournament is every two years. That would be good."
Asian countries support the proposal
The federations of Bangladesh, Maldives, Nepal and Sri Lanka said in a joint statement that they voted in favor of the plan at the FIFA Congress, and these federations said in an official statement: "The four-year gap between the World Cup is a very large period, and the opportunity is very limited, which causes the removal of entire generations of talent from appearing." For the fans, which will end with the holding of the tournament every two years.
Klopp joins the opposition
Liverpool coach Jurgen Klopp confirmed his complete opposition to the idea of ​​holding the World Cup every two years instead of four years, and Klopp said in statements published by the English "Liverpool Echo" network: "Footballers play all year, they only have a two-week vacation and then play again, How do you want to improve the game in that way?
The European Leagues oppose the idea
The European Football League announced its opposition to holding the World Cup every two years, and this came in an official statement as follows, "We firmly and unanimously oppose" the International Football Association's plans to reduce the time interval for the tournament from four years to two years.
"The European leagues will work together with the rest of the stakeholders to prevent FIFA from taking any unilateral decisions that harm domestic football, which is the foundation of our industry and of paramount importance to clubs, players and fans throughout Europe and the world," the statement said.
UEFA threatens to boycott the World Cup
Meanwhile, UEFA president Aleksander Ceferin has threatened a possible European boycott of the World Cup if FIFA implements its plans to hold the tournament every two years.
Ceferin told the British newspaper "The Times": "We can decide not to play and according to my information South America takes the same position, and therefore I wish good luck for the World Cup in this wrong way."
Confederation of South America opposes
The South American Football Confederation "CONMEBOL" announced its opposition to the proposal of the International Football Association "FIFA", and CONMEBOL said, in an official statement: "CONMEBOL considers it appropriate to express its position on the proposal to hold the World Cup every two years, after a round of consultations. With the football leaders of South America,
The statement added: "Having the World Cup every two years, may distort the most important football competition, reduce its quality and undermine its distinctive character and current difficult standards."
Fans call on FIFA to reject
Many fan associations from all over the world announced their opposition to the proposed plans, and 58 national fan associations across the six continental sporting federations said in a joint statement, "If FIFA had bothered to participate with us on this matter, he would have known that This is the case, emphasizing that the vast majority of fans are against the biennial World Cup."