The World Health Organization recommended the use of treatment that combines two antibodies, for a specific group of people with the Corona virus, after several studies that showed a reduced risk of hospitalization and the duration of symptoms in people who are more likely to develop severe complications, such as the unvaccinated, the elderly, or patients with Immunodeficiency, according to the Medical Express website.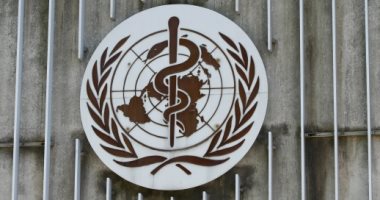 The World Health Organization has identified two types of drugs Antibodies They are "cazerifimab and imdivimab", each of which is used for patients who are at greater risk of hospitalization, as a result of acute infection with the Corona virus, and it was also recommended for patients with a lack of an immune response against the virus.
The World Health Organization report showed that both casirevimab and imdivimab may reduce the risk of hospitalization and the duration of symptoms, in addition to the effectiveness of each of them in reducing death rates for severe infection with the virus and critical cases that need artificial respiration.
These two types of drugs are recommended by WHO experts, since each contains monoclonal antibodies that, when used, bind to the SARS protein that causes the coronavirus, neutralizing the virality and its ability to infect cells.
The use of this type of drug contributes to reducing hospitalization, especially for the elderly and those suffering from immunodeficiency, in addition to its role in reducing death rates resulting from the virus, especially in light of the emergence of new variables arising from it.