Papers and cardboard pieces are a means of entertainment for young children who use them to play, whether by cutting and throwing them from the window, converting them into a small boat, or distributing them throughout the house, causing annoying chaos for mothers, but Ziad Ahmed, a 12-year-old child For him, paper was just a way to make models of big things like cars, musical instruments, cameras, and various other things.
Aya Ismail, a graduate of the Faculty of Arts, Department of Greco-Roman Archeology, spoke about her son's talent, to "The Seventh Day", where she said: "I discovered Ziad's talent when he was 4 years old. He always loved playing cards and making shapes from his father's business cards with plastic bottle caps. He cut wood, so I encouraged him and his friend a center to take a recycling course when he was 6 years old, and he was very distinguished, and he loved the computer and used to design inventions with himself from any old need, and after a while he started entering YouTube and watching videos for designing cardboard shapes, and from here he started designing needs of cardboard.
Ziad designed many designs with cardboard, where his mother said: "Ziad designed a lot of things, like weapons that appear in electronic games, because he loves them very much, and he designed cars, cameras, kneaders, microwaves, and Ramadan crescent and wrapped it in Khayamiya cloth."
Ziad was able to participate with his talent in many art exhibitions, where his mother said: "Ziad participated in the exhibitions of the advanced child, and thank God he was taking certificates of appreciation, including his honor from the administration of West Kafr El-Sheikh, and during this period he participated in the talent competition at the level of the Republic." .
Ziad's father supported his son's talent by purchasing the supplies he needed to design models, and his mother also helped him to take care of his talent and his studies as well, as she said: "Ziad reconciles between studying and practicing his artistic talent, because he practices his artistic talent on vacation, and if he is required to have a job to save him for an exhibition, he will intensify His job is after he finishes his school day, and he also practices swimming and has reached a very sweet level, and the fins equipment team entered and always trained."
Ziad faced some difficulties, which his mother talked about, saying: "The difficulties that we were facing in the beginning were bullying from some people, but when they saw his job, they were impressed by him, and among the difficulties is also the one who meets Ziyad, that there is no place for the talented, who can help him develop his talent."
Ziad dreams of achieving many, many things, as his mother said: "In the future, he will be an aviation engineer."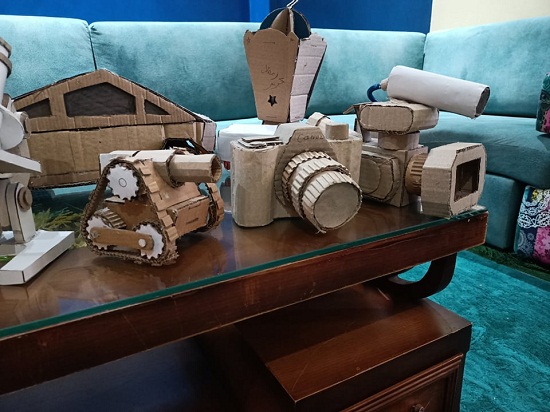 One of Ziad's designs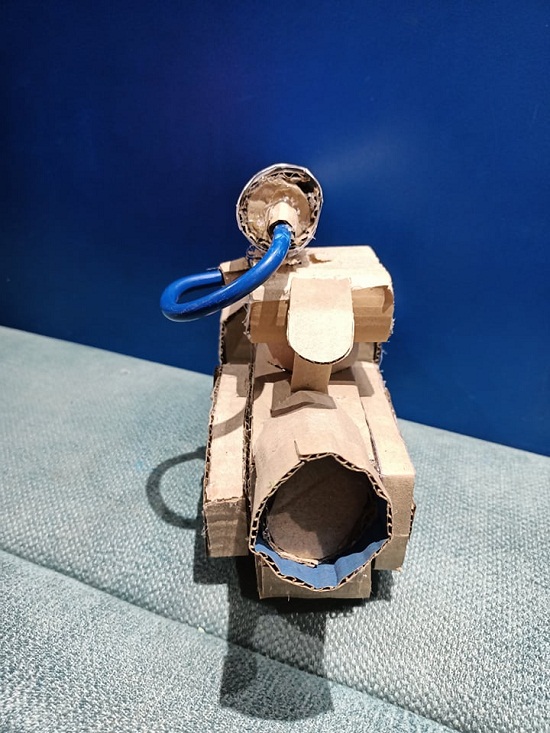 Another design for a camera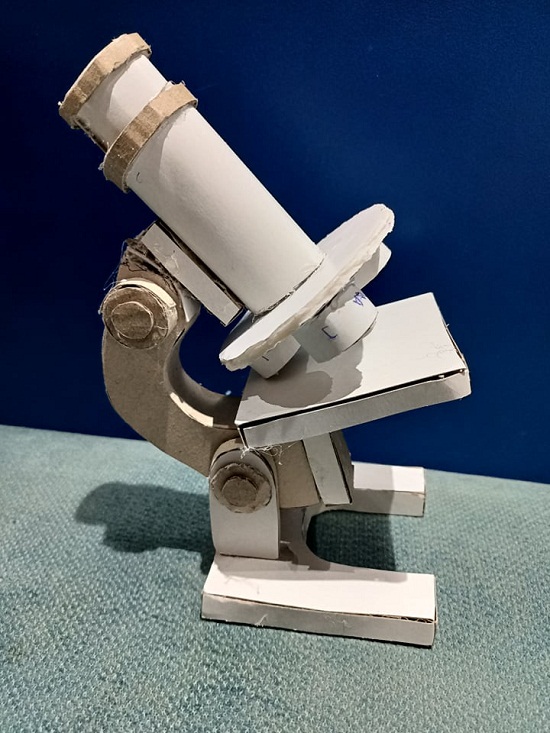 other design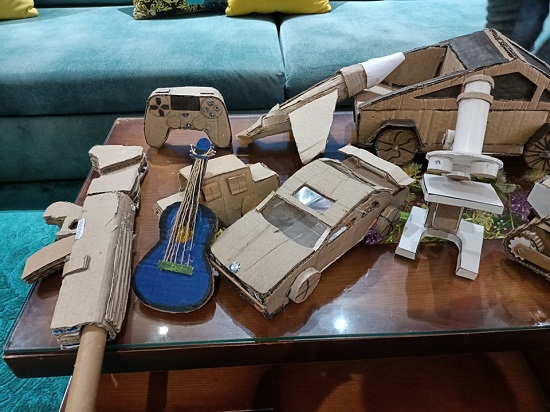 other designs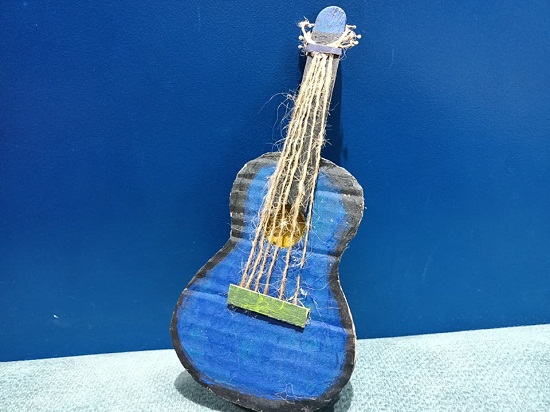 guitar
cartoon tank
Ziad with his designs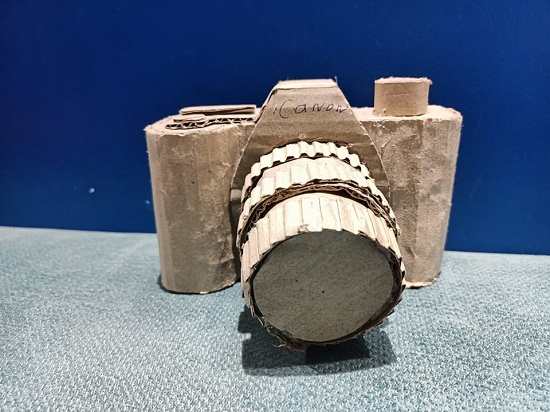 camera