The 8-year-old Brazilian girl, Nicole Oliveira, is known as the world's youngest astronomer, as she searches for asteroids as part of a NASA program, attends international seminars, and Oliveira's room is filled with solar system posters, miniature rockets and Star Wars characters. She is working on her computer to study images of the sky on two large screens, according to Agence France-Presse.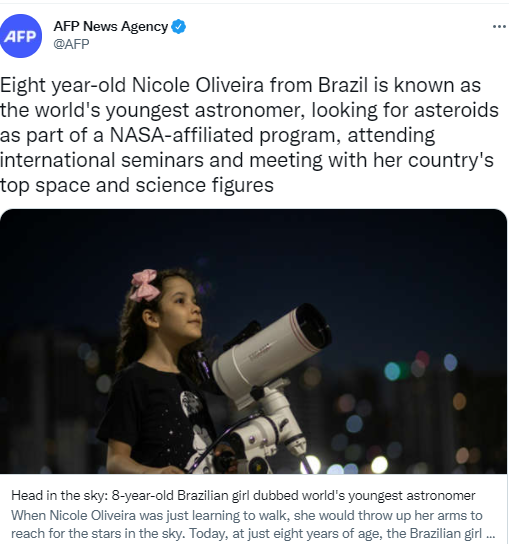 news agency
The aim of the project, named Asteroid Hunters, to introduce young people to science by giving them an opportunity to make their own space explorations, and it is managed by Astronomical Search Collaboration International, a NASA citizen science program, in partnership with the Brazilian Ministry of Science.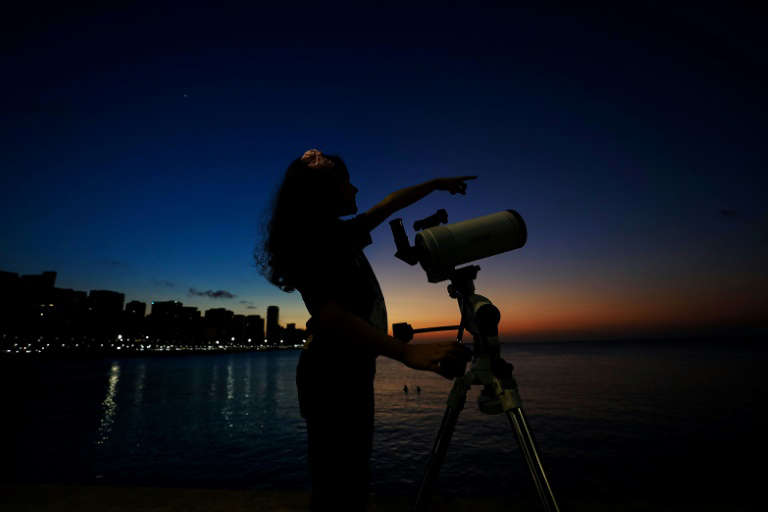 little astronomer
Nicole, for her part, told AFP proudly that she had "already found 18 asteroids, and that if her findings were approved, which could take several years, she would become the youngest person in the world to officially discover an asteroid, breaking the Italian record." 18-year-old Luigi Sannino.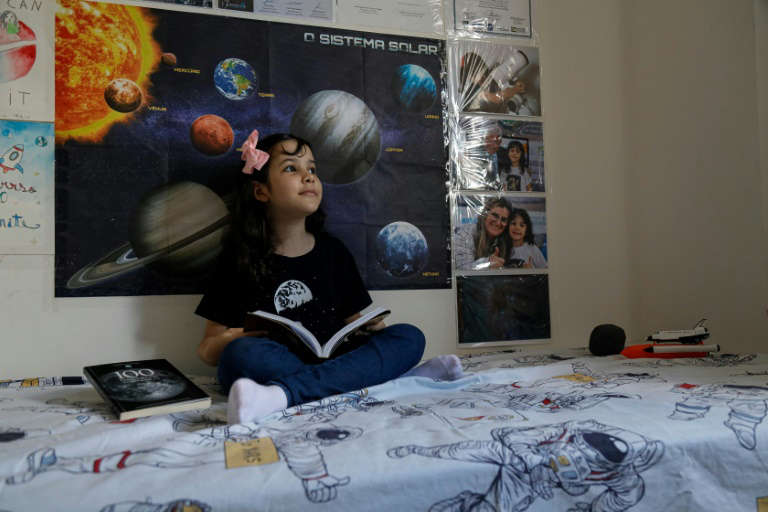 Baby Jarbas Oliveira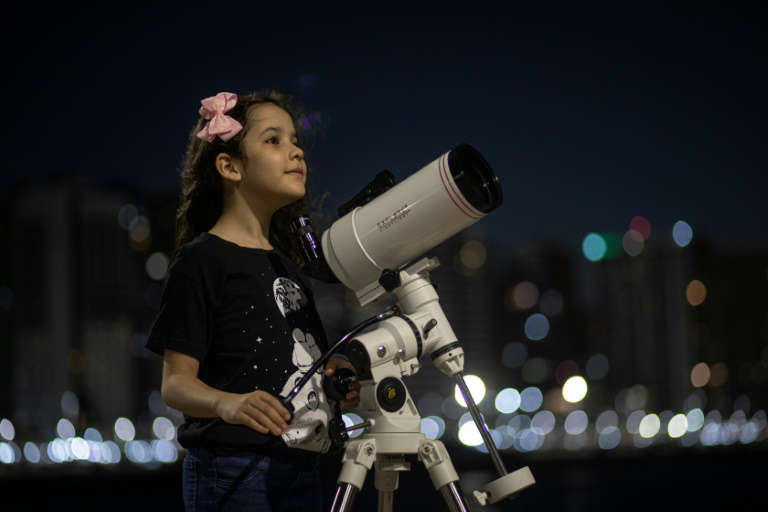 Jarbas Oliveira
Heliomarzio Rodríguez Moreira, an astronomy teacher for Oliveira at a private school in the city, said: "She has a really insightful eye. From her already," Moreira added: "The most important thing is that she shares her knowledge with other children, that she contributes to the dissemination of science."