The realization of dreams is not linked to a certain age or circumstances, no matter what the challenges are, whoever wants to reach a goal he seeks, and this is what a mother of 4 young people did to achieve her dream to complete her education until she graduated from the Faculty of Law, Cairo University, which was the pride of her children who published her photos from the party Graduation through their accounts on the social networking site "Facebook".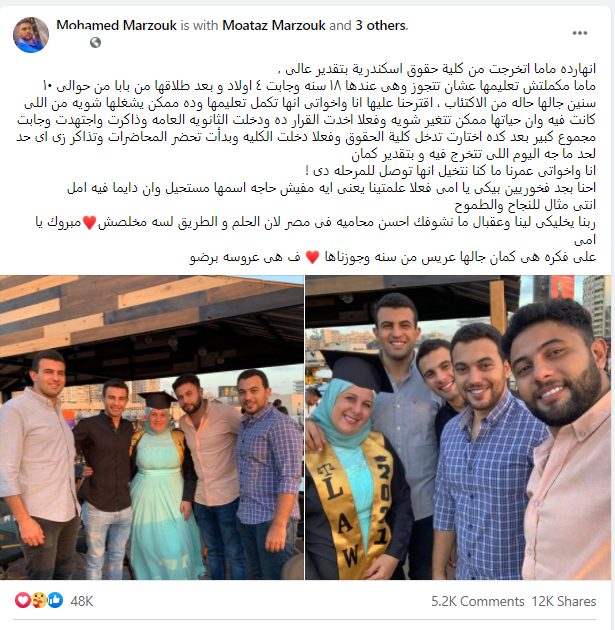 Muhammad Marzouk tells the story of his mother's struggle to complete her education
The young man, Muhammad Marzouk, tells the story of his mother's struggle and challenges in order to achieve her dream through a few lines in his blogging through his account on "Facebook", where he said about his mother, Wafaa Safwan, "Mama did not complete her education to get married when she was 18 years old, and she had 4 children, and after Her divorce from Baba 10 years ago left her in a state of depression.
He added, "My sisters and I suggested to her that she complete her education, and this could occupy her a little from what she was in, and that her life could change a little, and I actually made this decision and entered high school, studied and worked hard and brought a large group, after that she chose to enter the Faculty of Law, and actually entered the college and started attending. Lectures and tickets as anyone, until the day you graduate will come with a grade too.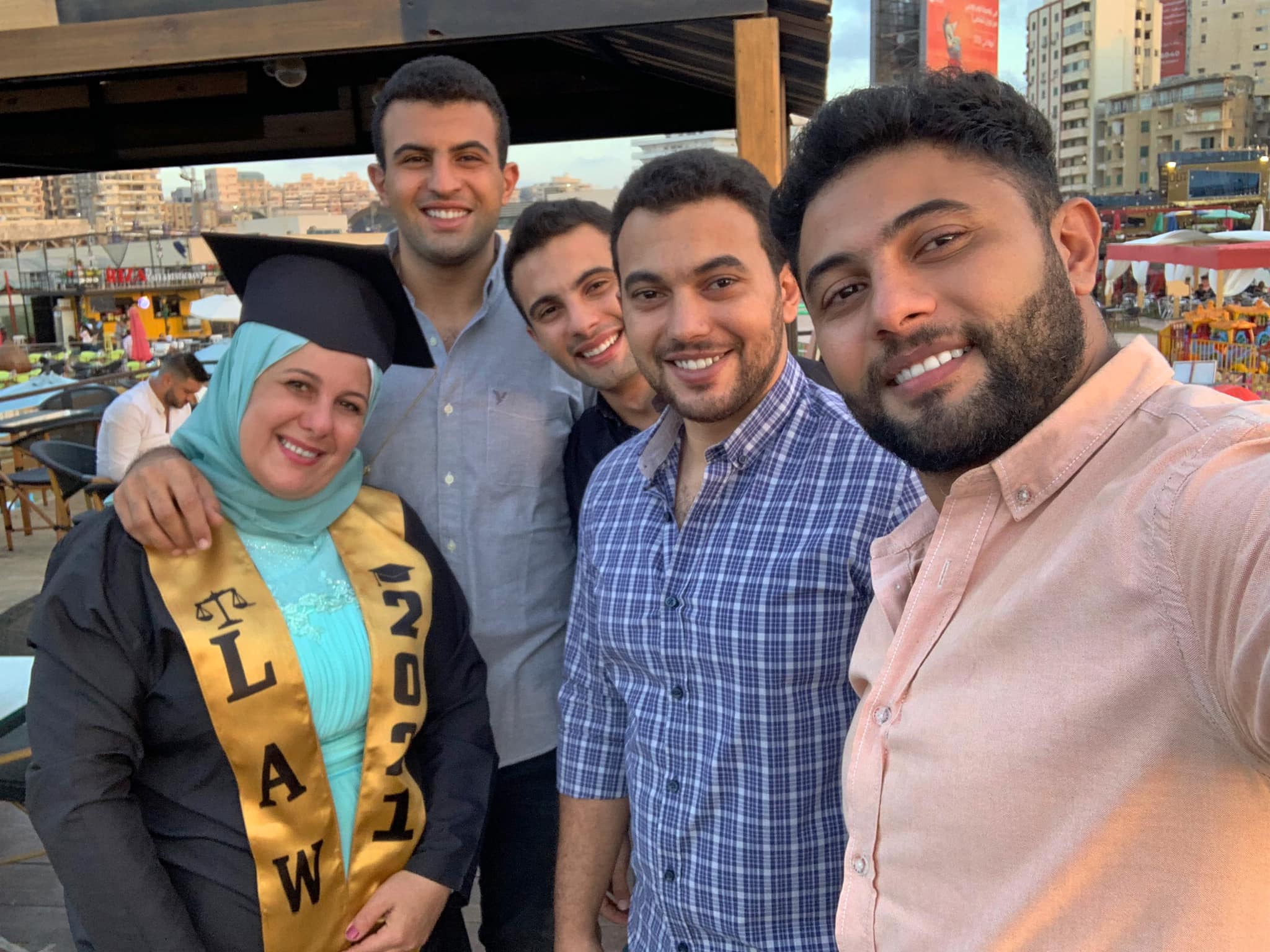 Children celebrate their mother's graduation from law school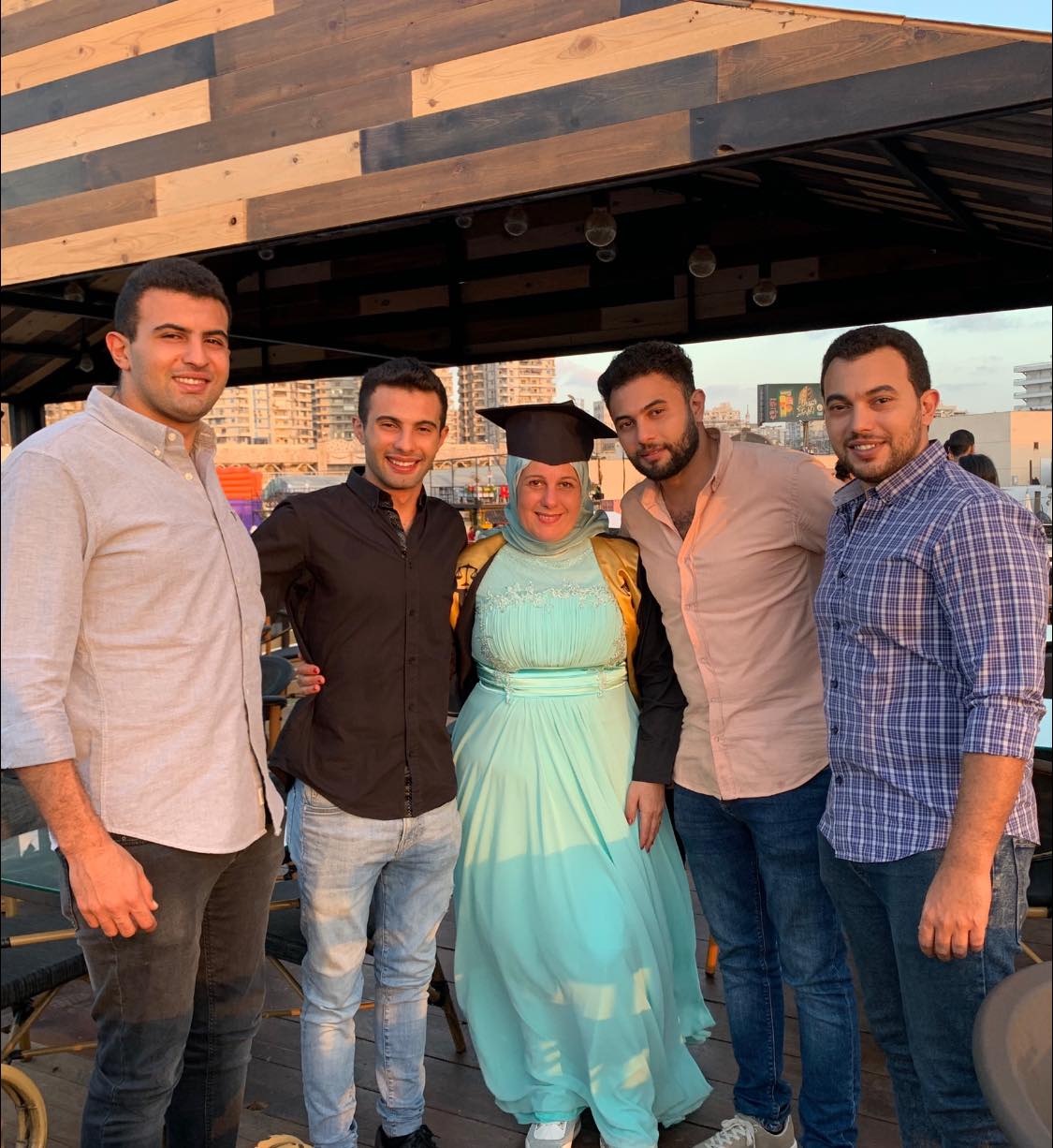 Mrs. Wafaa with her children, the graduation robe from college
He continued, "My sisters and I, our age, did not imagine that she would reach this stage. We are really proud of you, my mother. You taught us, I mean, there is no such thing as impossible, and that there is always hope." He continued: "You are an example of success and ambition." "May God keep you for us, and hopefully we don't see you, the best lawyer in Egypt, because the dream and the road are still sincere. Congratulations, my mother."