With the cold weather in which we are currently living, mothers begin to increase the layers of clothes for their children, thinking that they are warming the child and protecting him from the widespread cold. You need it to warm your child during the cold winter period, the most important of which is choosing clothes that help him keep warm.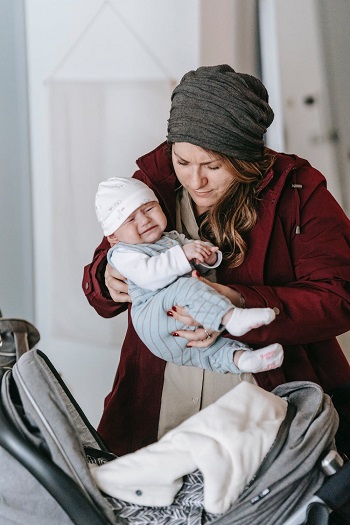 Cotton clothes
Not choosing cotton clothes:
Cotton clothes in winter are not a good idea because it will keep the body cool instead of warming it, especially because cotton absorbs water when sweating, as cotton helps to moisturize and keep the body temperature cool during hot weather.
He explained that there is no harm in just one basic piece of cotton under the clothes, but do not make all your child's clothes from cotton in the winter, and you can choose layers of clothes, and look for materials that keep moisture away from your child's body because of the danger of moisture from sweat on your child's health.
Dress your child in layers of clothes made of raw materials that keep wetness and moisture away from his body.
wool jackets:
Wool is the best option, especially natural wool, which is one of the best materials to keep the body warm and keep moisture away from it. If your child is allergic to wool on his skin, look for merino wool clothes that do not cause this allergy like other wools.
It also protects from the wind, the luxury of wool may keep the body warm, but it does not protect against the wind, so the outer layer of the pieces of clothing must be insulated and protected from the intensity of the wind.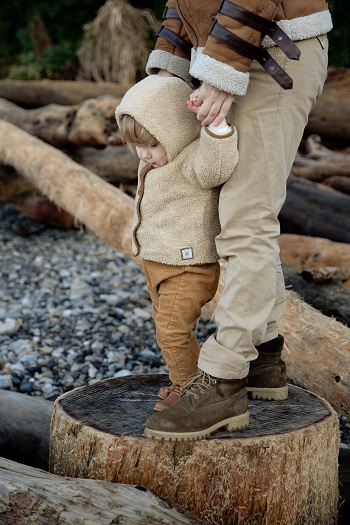 wool jacket
Ventilated clothing:
One of the most important things that the mother should focus on is ventilation, you should make your child wear many layers with zippers or buttons so that he can remove them when needed to breathe better for his body, because wearing winter clothes may raise the body temperature significantly.
Choosing the right sizes:
Buy clothing sizes larger than your child's size, because because of the layers of clothing, you may need to buy boots and jackets or a petticoat a size larger so that your child can wear it over all of these layers.