During this period, families are looking for winter clothes for children that help them feel warm during the cold days and at the same time are elegant.Notjust', by creating the first set using recycled yarns that do not pollute the environment, and 50% of the profits from each sale will be donated to UK charities tackling climate change and mental health and the company had given £50,000 to charities from previous sales campaigns, according to According to the British newspaper "Metro" website.
In previous years, the brand's products have featured different designs of recycled pullovers, which were printed with a logo for different occasions such as Christmas, England's European efforts and even broadcaster David Attenborough, all designs are available for sale via online shopping sites and prices range from £ 37.99 and £47.99.
People's Princess
The famous pullover of the late People's Princess Diana has been redesigned, with different drawings of reindeer and a black reindeer in the middle, which is elegant and can be worn with jeans.
Princess Diana's sweater
Pullover "Three Lions"
England national football team celebratesThree LionsEngland's football team has successfully won the European Championship by designing the captain's armband on a pullover with "Happy times never looked good" and "She's Coming Home 22" printed on the back of the pullover.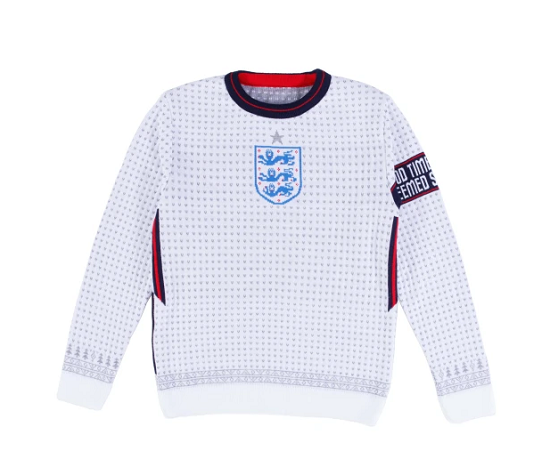 pullover
Cryptmas coin pullover
In celebration of the issuance of a digital currency known as (Cryptocurrency) or "Cryptmaswhich are used for the security purpose of protecting virtual transactions.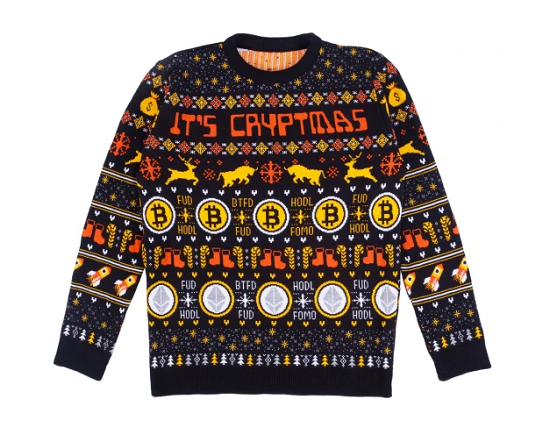 Cryptmas
Broadcaster David Attenborer
And he designed a pullover printed on it by the famous broadcaster David Attenborer, after his wonderful appearance in ""Cop26That is, the United Nations Climate Change Conference.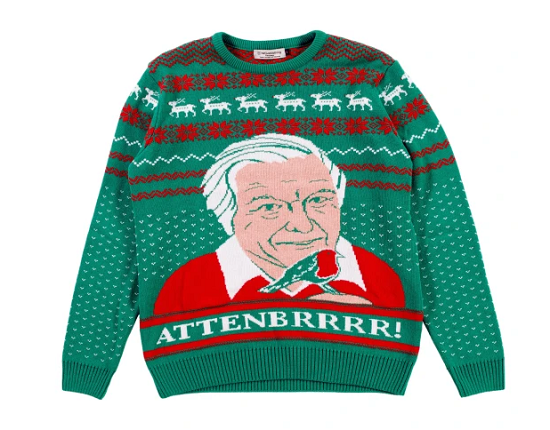 green pullover