Thinness is one of the annoying problems that many suffer from, it may be the result of some diseases and health problems, and it may be the result of malnutrition and not eating foods that help to gain weight and promote health.
According to healthy, a person who is underweight is likely to suffer from health problems, including delayed growth, a weak immune system, osteoporosis, an increased risk of complications during surgery, poor nutrition, and others.
There are some foods that help you gain weight, including:

1: milk

Protein can help people gain weight easily and is more effective if they drink a glass of milk shortly after a workout. Milk provides a mixture of fats, carbohydrates and proteins and is an excellent source of vitamins and minerals, including calcium. .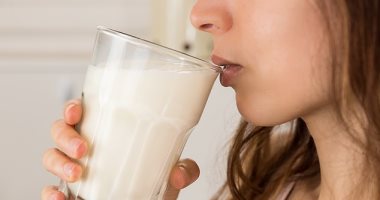 2: rice

A cup of rice contains about 200 calories, and it is also a good source of carbohydrates that contribute to weight gain, and many people find it easy to incorporate rice into meals that contain proteins and vegetables..
3: red meat

Eating red meat has been proven to help build muscle and gain weight, as steak contains both leucine and creatine, nutrients that play an important role in boosting muscle mass, as steak and other red meat contain protein and fat, which promotes weight gain.
4: nuts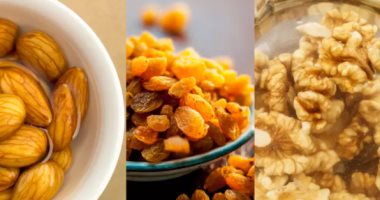 Eating nuts regularly can help a person gain weight safely. Nuts are a great snack and can be added to main meals as well, including salads..
5: Whole-grain bread

This bread contains complex carbohydrates, which can promote weight gain, and some also contain seeds that provide additional benefits.
6: Complex carbohydrates

Indeed, it helps to promote muscle growth and weight gain, because it contains a large number of calories, and includes, potatoes, corn grains, beans, oats, and legumes.
7: salmon

Salmon is rich in healthy fats, making it a good choice for those looking to gain weight, as it contains many nutrients, including omega-3 fatty acids and protein..