After the Spanish series "La Casa De PapelOn the list of the most followed on social networking sites and other electronic platforms, all his characters gained a widespread reputation, especially "Tokyo", the elusive girl who hides behind the mask of the gang in order to reach her goals, and while the followers of the series are immersed in its details, a similarity to Tokyo Amal Kotb, who is 28, appeared. A year-old daughter of the Sharkia Governorate in a photo session wearing a gang suitLa Casa De PapelAl-Hamra and their famous mask, but in a park in one of the Qanater al-Khairiya areas.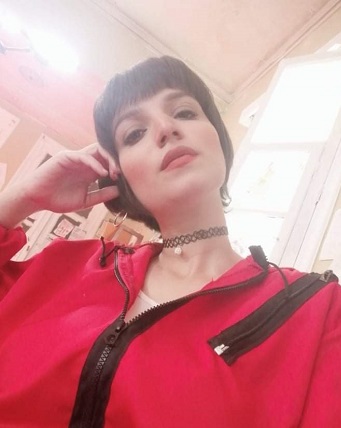 Amal Qutb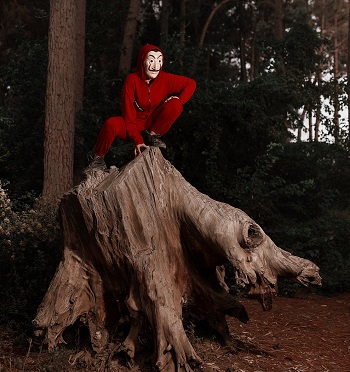 Tokyo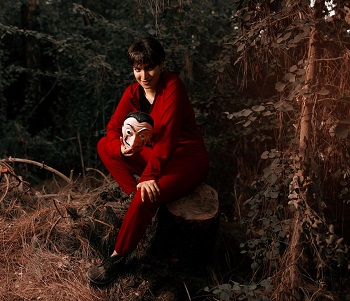 Photo shoot
Amal, a graduate of the College of Art Education, said in her interview with "The Seventh Day" that the matter came by chance, especially with her hair being cut in a way that resembles the character of Tokyo, which she did not know before that, in addition to that she did not follow the series from the ground up, but her friends' comments came about the similarity between her and the actress. Which sparked the idea in her head by submitting to a photo session, and she continued that her hobby for acting and art made it like a challenge to embody a character with only a set of pictures, but some expressive features and close features combine with a feeling that reflects the characteristics of the evil Tokyo character for some time.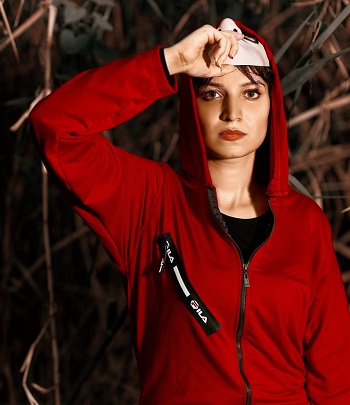 Tokyo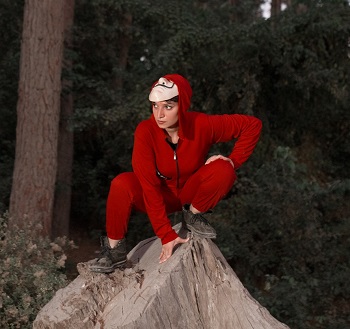 session
She added that filming the session took about 4 hours in one day, during which she was called by her followers on her Facebook page as "Tokyo Arabs" after the photo session won the admiration of many, and she concluded by saying that the hobby should be pursued even if With the weakest possibilities, considering that this photo session considers it part of the silent art that is translated by the form and features in order to reach its viewers what is going on behind this character.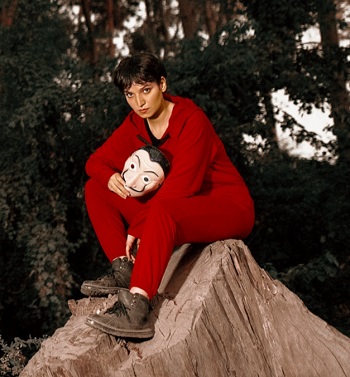 arches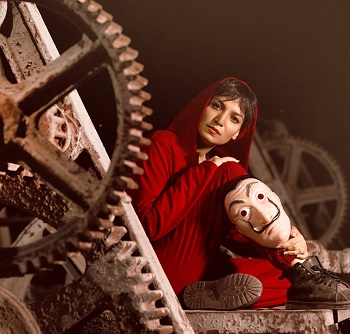 Amal Qutb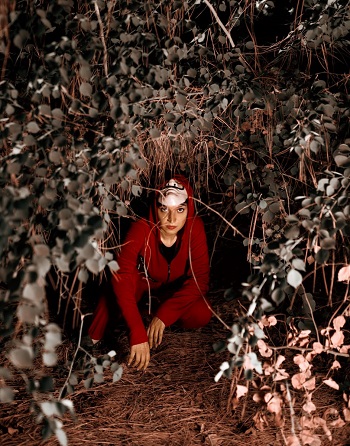 session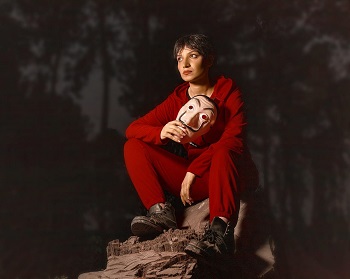 La Casa De Papel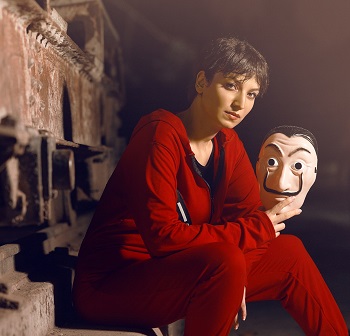 La Casa De Papel