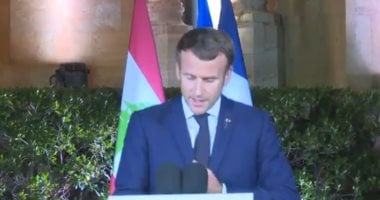 On Monday, January 11, 2021, France will organize in Paris, via the Internet, a biodiversity summit entitled "One Planet" (One Planet), with the aim of restoring momentum to green diplomacy after efforts to save the environment have been slowed by the pandemic, which embodies the enormity of the danger emanating from environmental crises.
The summit will include speeches by about thirty global personalities, most of them speaking via video, due to the health crisis. They include United Nations Secretary-General António Guterres, World Bank President David Malpass, Heir to the British Throne Prince Charles, European Commission President Ursula van der Leyen, German Chancellor Angela Merkel, British Prime Ministers Boris Johnson and Canada Justin Trudeau, Costa Rican President Carlos Alvarado, and Bank President European Central Christine Lagarde and WHO President Tedros Adhanom Ghebreyesus.
The summit will see each of them present initiatives or make concrete commitments on the four themes of the summit, namely protecting terrestrial and marine ecosystems, promoting agricultural ecology and mobilizing financing, and the link between deforestation, species preservation and human health.