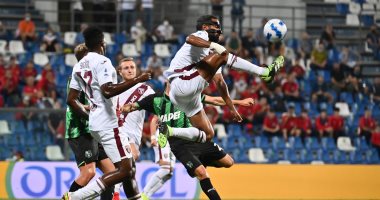 The Turin team defeated Sassuolo 1-0 in the match hosted by the Mapei Stadium on Friday evening, as part of the fourth round of the Italian Football League.
The match was on its way to a tie, but Marco Piazza, a player for the Turin team, had a different opinion and scored his team's goal and the only match (s 83).
This is the second victory achieved by the Turin team in the "Calcio" this season, and also lost two games, to raise its score to the 6th point, occupying the eighth place in the standings, while Sassuolo's balance stopped at the 4th point, where it won one match and drew in another and lost two games, to occupy the 11th place. .