Tottenham Hotspur coach Nuno Santo announced the formation of the match against his Slovenian team, Mora, which will start at nine in the evening at Tottenham Stadium, in the second round of Group G of the group stage of the European Conference Championship..
The Tottenham team drew at the start of its campaign in the European Conference League, 2-2 against Rennes in the first round on September 16 last, While the Slovenian Moura lost to Vitesse Arnhem of the Netherlands 0-2, in the same round of the European competition.
The Dutch team Vitesse Arnhem occupies the Group G table with 3 points, then Tottenham with one point, French Rennes third with a point, and finally Slovenian Mora without a score of points..
Tottenham enter the Slovenian match Moura in the European Conference League, after two consecutive losses in the English Premier League, against Chelsea and Arsenal in the fifth and sixth rounds, respectively, of the Premier League competition..
Many stars, most notably Harry Kane and Korean Son, are sitting on the bench for Tottenham in tonight's meeting, in addition to the absence of goalkeeper Hugo Lloris.
Tottenham

Goalkeeper: Giulini
Defence: Doherty – Rodon – Romero – Reguilon
Midfield: Skip – Winks – Lo Celso
Forwards: Dele Alli, Scarlett, Brian Khel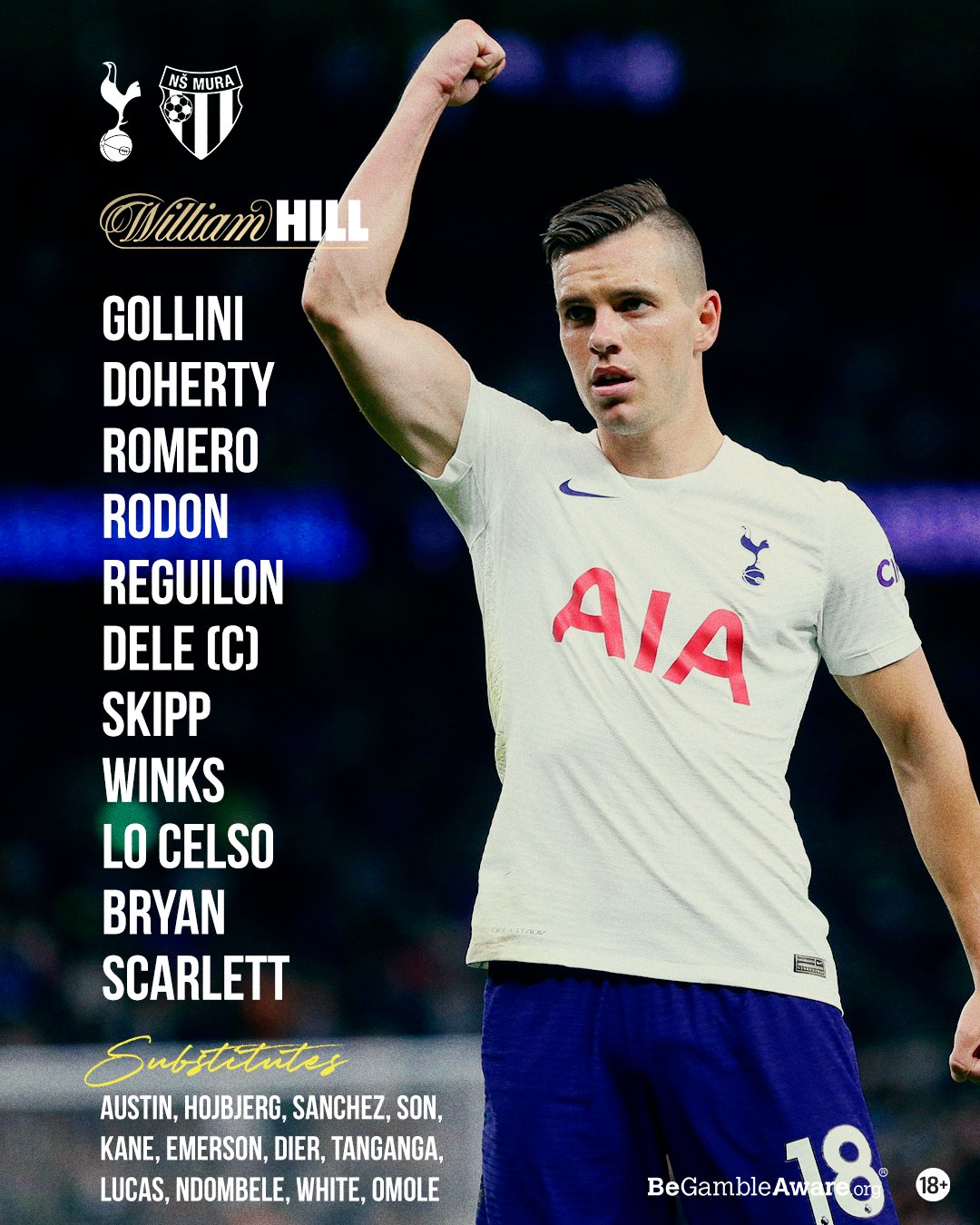 Tottenham formation