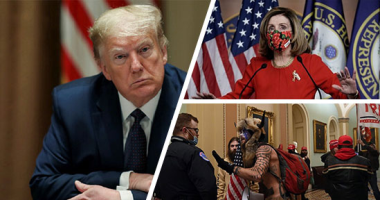 Al-Arabiya TV reported in its urgent news that Trump will leave the White House for his resort in Florida before Biden's inauguration .. And the outgoing US President Donald Trump announced that he would not attend the inauguration of the new president-elect, Joe Biden..
Donald Trump said in a tweet on "Twitter" today, Friday, that he will not attend the inauguration ceremony of President-elect Joe Biden on January 20, hours after he pledged a smooth transition of power.
The US President pledged to continue supporting his supporters and to have a "major role" for them a day after he published a video in which he promises a smooth transition of power, after Congress officially approved Joe Biden's victory in the presidential elections despite a number of Trump supporters storming the Capitol building..
Trump wrote on Twitter, saying, "About 75 million people who vote for him will have a big role in the future and for a long time. They will not be scorned or treated unfairly in any way or in any way," without disclosing any other details.