Judges appointed by former President Trump have stymied President Biden's policies on multiple fronts in the early months of the new administration, taking what experts say is a less "deferential" approach to executive power as judges appointed by past presidents. 
"What you're seeing is that 'pen and phone' initiatives are running into legal trouble right off the bat," Ilya Shapiro, the vice president and director of the libertarian Cato Institute's Robert A. Levy Center for Constitutional Studies, told Fox News. "Trump appointed a lot of judges — more than anyone in one term than Jimmy Carter, for whom Congress created 152 new judgeships to fill — and these folks aren't as deferential to executive power as past Republican-appointed judges might have been." 
It's very early in the new administration with many court cases against other Biden policies yet to be decided – and the decisions against the president could still be overturned by higher courts. But Trump-appointed judges have ruled against the president on immigration, COVID relief, the environment and more.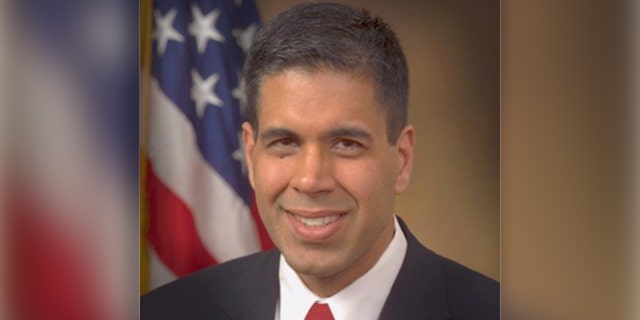 In another instance, former Trump Supreme Court shortlister Amul Thapar slapped an injunction on an element of the coronavirus stimulus law that used race and sex to prioritize which restaurant owners could get government aid. 
"This case is about whether the government can allocate limited coronavirus relief funds based on the race and sex of the applicants. We hold that it cannot," Thapar wrote. 
"Because these race-neutral alternatives exist, the government's use of race is unconstitutional," he continued. "Aside from the existence of race-neutral alternatives, the government's use of racial preferences is both overbroad and underinclusive."
One of the earliest cases of a Trump-appointed judge's ruling against the administration, however, came when District Judge Drew Tipton issued an indefinite injunction on the deportation moratorium the president ordered shortly after assuming office.