US President Donald Trump said this evening, "The electronic piracy has been greatly exaggerated in the false media – as far as he described – it has been fully publicized and everything is under control," according to his tweet on his official Twitter account.
The US President added, via Twitter: "Russia is the priority hymn when anything happens! Perhaps mostly for financial reasons," indicating that the media is reluctant to discuss the possibility that China is behind the cyber breach.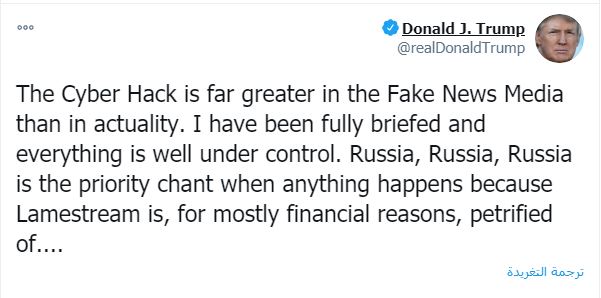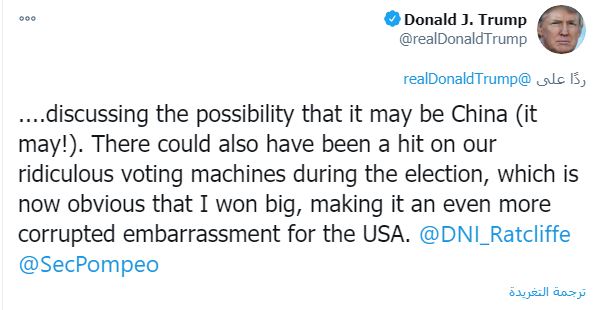 Earlier, US Secretary of State Mike Pompeo directly blamed Russia for launching what he considered "the worst cyber espionage attack on the US government" so far.
Pompeo accused Moscow of being behind the cyber attacks that were recently revealed, and said, "We can say very clearly that the Russians were the ones who participated in this activity, and the US Secretary of State did not provide any details to support his allegations about Russia's involvement in espionage and electronic piracy activities, and Moscow denied its relationship with this." attack.