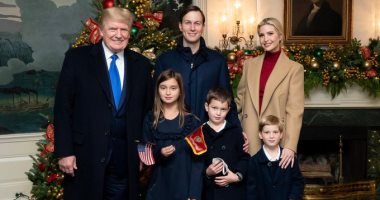 The outgoing US President Donald Trump decided to cut short his vacation that he was spending in the resort of Marlago, and return to Washington hours before New Year's Eve, according to what was published by the American newspaper "The Hill".
According to the daily schedule that the president sent late Wednesday night to his business agenda for Thursday, Trump and the first lady will leave Florida for the White House, which means that he will not attend the annual New Year's Eve party at his home at the Mar Lago resort in Palm Beach, which Guests have already got tickets for him.
Trump has been spending New Year's Eve at his resort, and for the past three years, he has usually made brief statements to come to comment on current events.
Trump's return to Washington comes days before the run-off election in Georgia, and as he and his allies continue to raise doubts about the outcome of the presidential election, which President-elect Joe Biden won.
The president's trip to Florida was riddled with controversy, and Trump appeared at times alarmed by members of his party.
While the president has played golf nearly every day in Florida since he arrived a week ago, he has tweeted daily allegations that the election was rigged against him by making the same allegations that were debunked or dismissed in court.
His tweets in recent days have included angry messages directed at Georgian officials who supported Biden's victory in the state after multiple recounts, as well as Republican leaders who have refused to repeat the president's allegations of fraudulent will of the electorate.
His return to Washington comes just a week before Congress formally counted the Electoral College votes on January 6