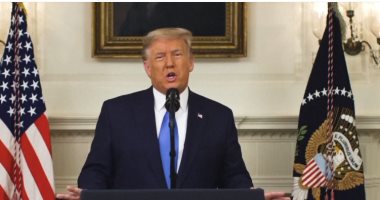 Al-Arabiya TV reported, in urgent news to it a short while ago, that the outgoing US President Donald Trump returns to the White House after cutting his vacation in Florida.
Earlier, the outgoing US President Donald Trump decided to cut short his vacation that he was spending in the resort of Marlago, and return to Washington hours before New Year's Eve, according to what was published by the American newspaper "The Hill".
According to the daily schedule that the president sent late Wednesday night to his business agenda for Thursday, Trump and the first lady will leave Florida for the White House, which means that he will not attend the annual New Year's Eve party at his home at the Mar Lago resort in Palm Beach, which Guests have already got tickets for him.