DALLAS – The road to the 2024 GOP presidential nomination winds through Texas on Sunday, as former President Trump and two other potential Republican White House contenders take the stage on the final day of the Conservative Political Action Conference (CPAC) in Dallas.
Also grabbing the spotlight, the results of the CPAC Republican presidential nomination straw poll, which the former president is expected to dominate, as he did on the ballot at CPAC in Orlando, Florida in late February.
WHAT DONALD TRUMP WILL SAY WHEN HE'S CENTER STAGE AT CPAC DALLAS
CPAC, long the largest and most influential gathering of conservative leaders and activists, has become a Trump-fest since his 2016 presidential election victory.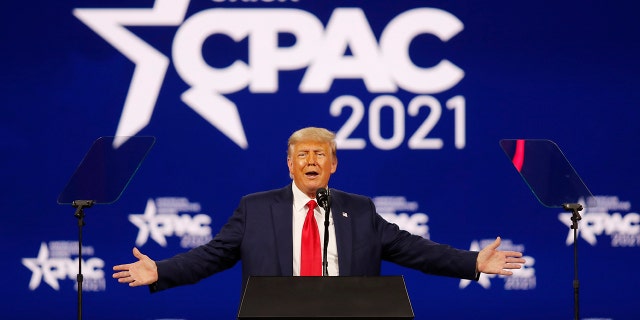 Earlier in the day Pence will headline a fundraiser for Republican Rep. Randy Feenstra, at the Feenstra Family Picnic, in Sioux Center, Iowa. 
Iowa marks Pence's third visit to an early voting state in recent months, after speaking at an event in South Carolina in late April and New Hampshire last month. 
Pompeo's stop in Iowa will be his second already this year. 
And last week the South Carolina Republican Party announced that Pompeo will headline their annual Silver Elephant gala, on July 30. The event's a top fundraiser for Republicans in the state that votes third in the GOP nominating calendar.
CLICK HERE TO FOR A 30 DAY FREE TRIAL OF FOX NATION WITH CODE 'CPAC'
Fox Nation is a sponsor of CPAC and will be streaming live speeches from the most influential conservatives at CPAC 2021: America Uncanceled. Sign up on foxnation.com to hear their message to America.