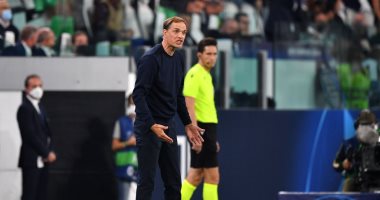 German coach Thomas Tuchel expressed his grief over the team's 1-0 loss against Juventus on Wednesday evening at Allianz Stadium, in the second round of Group H of the Champions League group stage.
"I felt that today we were mentally slow to make decisions and tired," Tuchel said during his post-match remarks. questions to ourselves.
He added: "It is unbearable at the level we have reached that we conceded a goal like this in the first seconds of the second half, all of us are disappointed, it was a difficult match as we expected and it was not easy to score against a team like Juventus."
He continued, "You need patience, you have to be smart and continue with the same rhythm and do not make any mistakes, I felt yesterday that we are completely ready and today it was not like that, I don't know why."
He continued: "I did not feel that we were mentally ready today, we were in training yesterday, but today it was not like that and I don't know why, if you need evidence of mental readiness, look at the loss of the ball twice in the first half and the cheap goal we gave them."
With this result, Juventus leads the group standings with 6 points from two victories, while Chelsea is second with 3 points.