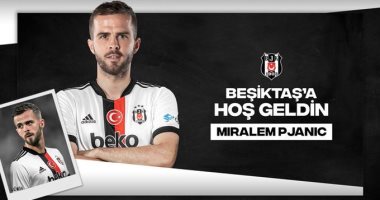 Turkish Besiktas announced on Thursday evening that he had signed Bosnian midfielder Miralem Pjanic on loan for one season, coming from Spanish club Barcelona, ​​during the current summer transfer market.
The Turkish club's statement said: "Besiktas has reached an agreement with Pjanic and Barcelona regarding the temporary transfer of the Bosnian player until the end of the current season."
The statement added: "It was agreed with the club and with him regarding the temporary transfer of Miralem Pjanic, the club will pay the player a net guarantee fee of 2,750,000 euros for the 2021-2022 season."
And the Catalan newspaper, "Mundo Deportivo", indicated that Besiktas made an offer to Barcelona to borrow Pjanic during the current Mercato and before the registration door closed in the Turkish League, and that the Bosnian player was being pressured by the Catalan club's management to leave.
The newspaper pointed out that Besiktas and Barcelona are in advanced talks to finalize the deal, and that the agreement is now close between the two clubs, and that negotiations are underway regarding personal terms and the salary that the player will receive.
Pjanic participated with Barcelona 1295 minutes in 30 matches, and did not score or assist any goals, and he is far from the accounts of Dutch coach Ronald Koeman throughout the events of last season.
Turkish reports had indicated that Besiktas Club had submitted an official offer to its English counterpart Arsenal to obtain the services of the Egyptian international, Mohamed El-Nini, before the transfer market was closed..
The transfer market in Turkey ends on September 8, and there is an opportunity for Besiktas to sign Mohamed Elneny at the request of coach Sergen Yalcin..