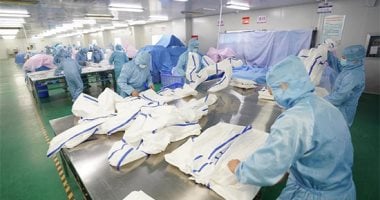 The Turkish Ministry of Health announced that 9 thousand and 537 new cases of Coronavirus were recorded in the past 24 hours, which brings the total number of infected people to two million and 317 thousand and 118 cases..
The ministry stated, in its daily report, as quoted by "Russia Today" news channel, that 181 deaths had been recorded; This brings the total number of deaths to 22,631 cases.
The Ministry indicated that the number of people recovering from the virus reached two million 190 thousand and 47 people.