Sisters Aisling and Margaret Cunningham from Australia beat out breast cancer and launched their own brand, "Lola" for the eyes. The idea to launch their own brand came after Margaret heard that eye masks were not readily available in Australia..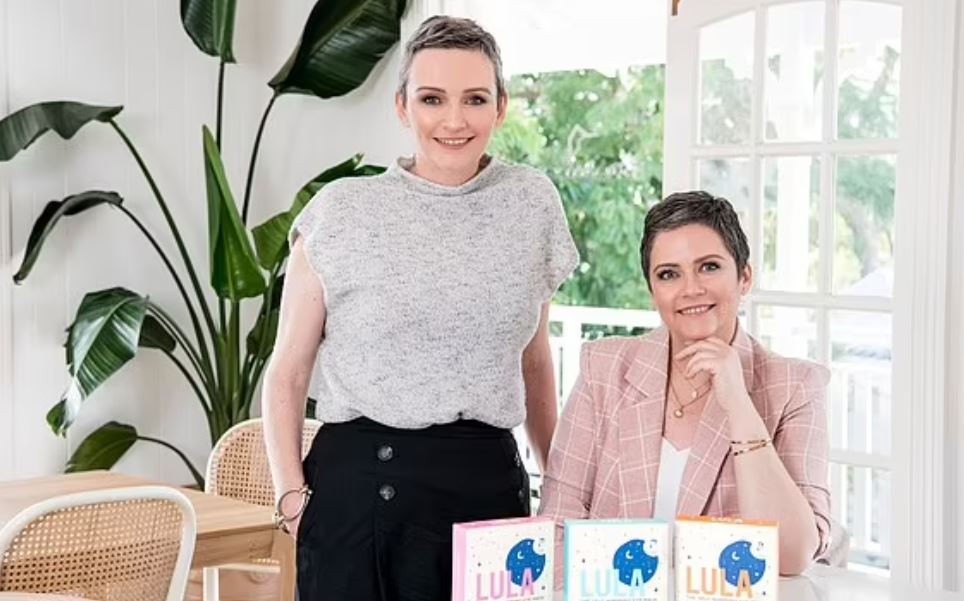 The two sisters were diagnosed with breast cancer six weeks apart, and despite their illness, the sisters continued to work on their brand throughout their shared battle with the disease that included multiple surgeries each and chemotherapy treatments, according to the British newspaper, "Daily Mail".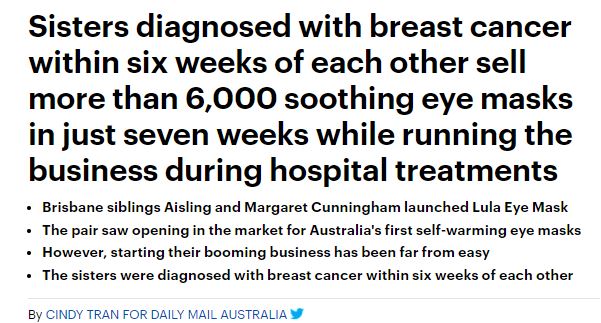 Daily Mail
And their treatment journey disrupted a little from their business in a clear way, and despite this slowdown, the two sisters did not give up and continued their work diligently until they achieved their goal, and in the first stage and within only twenty minutes of launching the brand, more than 6000 pairs of eye masks were sold, which the sisters say It soothes dry or tired eyes, headaches and provides a good night's sleep.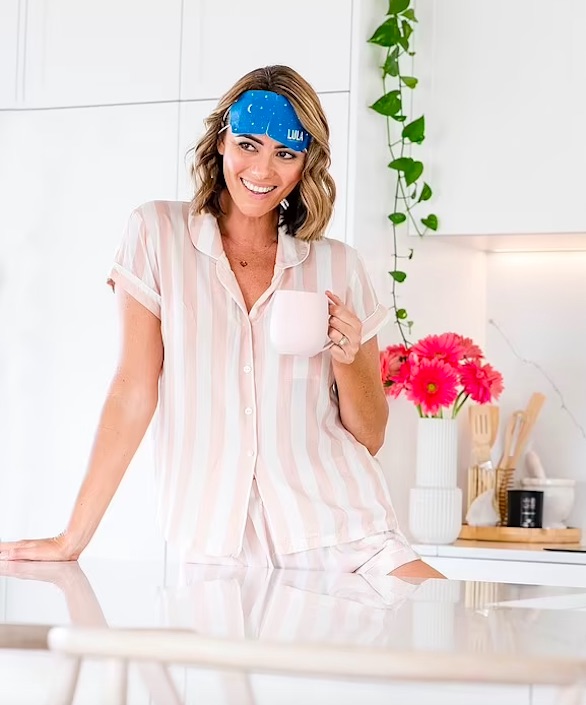 the masks
The two sisters began thinking about their project, when they felt the need to wear something on their eyes especially when they were feeling unwell in the hospital, where the duo said: "When we were in the hospital, in bad times and when we couldn't sleep, the masks always provided comfort. They said: We became Our best customers ourselves.
And about the mechanism of the mask's work, it begins to warm up as soon as it is removed from the package, when the iron particles in the mask meet with oxygen in the air, it automatically activates the self-heating process, and after at least 20 minutes, the heated mask automatically helps to relax and deep sleep at night.