Christie's auction house said that it sold two diamond bracelets belonging to Marie Antoinette at auction, for 7.46 million Swiss francs, or about 8.18 million dollars, which is several times the estimates before the sale, as it was scheduled to sell them for 4 million dollars, according to what it published. BBC.
Rahul Kadakia, international director of Christie's jewelry division, which ran the auction, said the bracelets had been in the family's possession for nearly 200 years, and the buyer made his bids over the phone, and his identity was not revealed.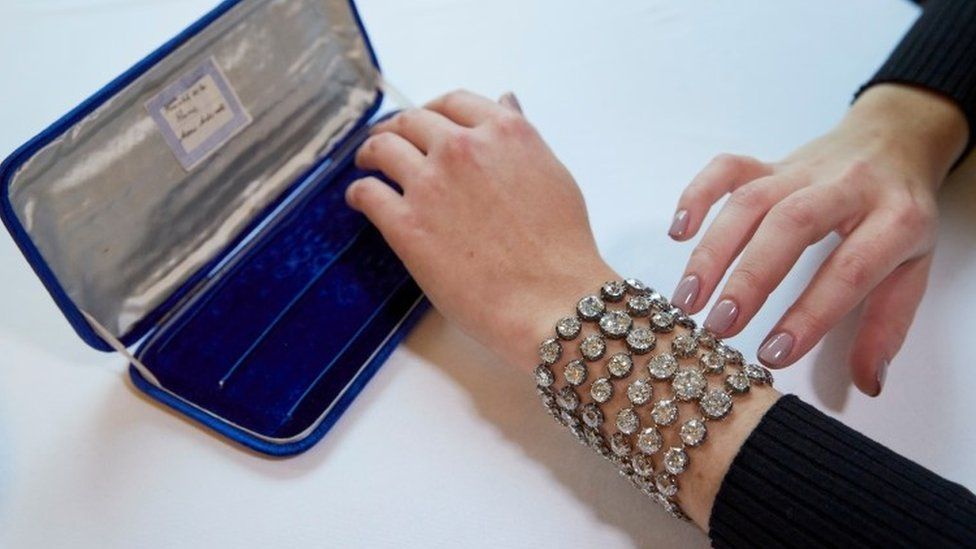 Marie Antoinette bracelet
The highest auction price was 6.2 million Swiss francs, but the final price after commission was 7.46 million francs, said Alexandra Kinderman, a Christie's spokeswoman.
Marie Antoinette, who sent a letter from the prison in the Tuileries, Paris, saying that a wooden chest of jewels would be sent for safekeeping, was executed by guillotine in 1793.
The auction house said that her daughter, Marie-Therese, who was nicknamed Madame Royal, received the jewelry upon her arrival in Austria. Christie's had said before the auction that she expected the two bracelets, which were owned by a European royal family, between two and four million dollars.
The house said that a ring studded with sapphires and diamonds, requested by King Edward VIII of Cartier and presented to his American wife, Wallis Simpson, on the first anniversary of their marriage, did not find a buyer. Estimates for it before its sale ranged between one and two million Swiss francs.