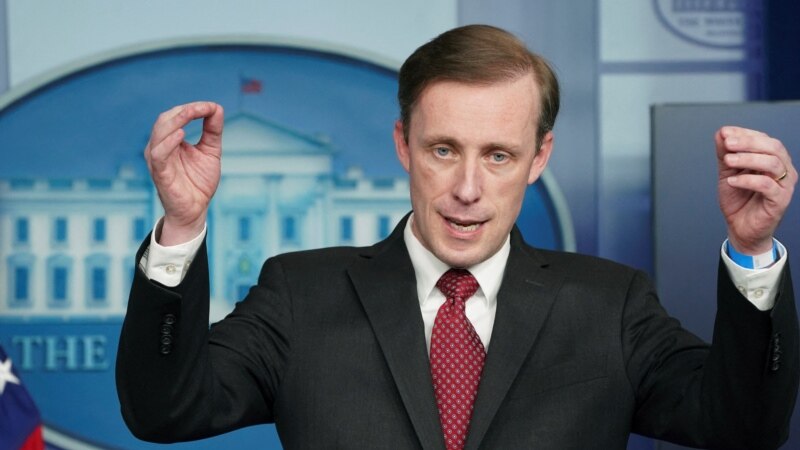 A Russian official's assertion that Moscow is not ruling out a military deployment in Cuba and Venezuela in the event of increased U.S. pressure was not on the table at the talks that ended this week in Vienna, and would be responded to "decisively," a senior U.S. official said.
"This was not addressed in the talks, if Russia did, we would act decisively," White House National Security Adviser Jake Sullivan said in response to reporters at a press briefing Tuesday from Washington.
The U.S. official's remarks came after Deputy Foreign Minister Sergei Ryabkov, who led the Russian delegation at Monday's negotiations in Geneva, said Thursday in televised remarks that he could neither confirm nor exclude the possibility of Russia setting up military infrastructure in Cuba and Venezuela.
Venezuela's interim government, through a statement released by the embassy and by its representative in Washington, Carlos Vecchio, rejected "the Kremlin's interfering statements."
"Instead of contributing to the recovery of Latin America in the post-pandemic era, the Russian government seeks to transfer its conflict from Europe to the Americas," said Vecchio, quoted in the communiqué.
In response to statements made by the interim government, Venezuelan Defense Minister Vladimir Padrino Lopez, described in a tweet of "vile spokesman of the anti-patriotism" the signs of rejection of the Venezuelan opposition.
The minister, who accused the opponents of "begging for military intervention and sanctions against Venezuela" by the U.S., endorsed the relations in military cooperation that Caracas maintains with Moscow.
A ramification of the situation in Ukraine?
Geneva talks and Wednesday's meeting. between Russia and NATO in Vienna failed to reduce disagreements over Russian security demands, while Russia keeps troops mobilized near Ukraine.
In an interview with the Russian television station RTVIRyabkov reported that "everything depends on the actions of our U.S. counterparts," adding that President Vladimir Putin has warned that Russia could take military-technical measures if the United States acts to provoke Russia and ratchet up military pressure.
Tensions between the great powers have risen since Russia stationed thousands of troops on its border with Ukraine, which has been seen by NATO and the U.S. as a provocative act, leading to talks in Austria to de-escalate political tension.
President Vladimir Putin has argued that it is Russia that may feel "threatened" by the West's growing military support for its neighbors, the Eastern European countries.
At the press conference, however, Sullivan was categorical about any Russian action: "Our position is very clear: if Russian Armed Forces cross the Ukrainian border to seize territory, that would generate a response from the United States and the international community."
Still, the senior White House official explained that "the United States has not concluded that Russia has decided to take a military path in Ukraine," for Washington, he said, there is still "a path to diplomacy."
* This report contains information from AP.
Connect with the Voice of America! Subscribe to our YouTube and turn on notifications, or follow us on social networks: Facebook, Twitter e Instagram.