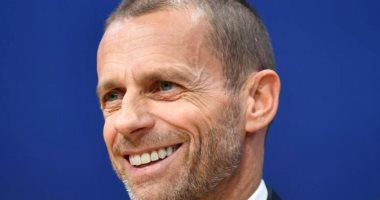 Aleksander Ceferin, President of UEFA, today, Thursday, was awarded the Best Manager in 2021 at the World Football Summit Forum Awards "for his rational and exemplary leadership in the struggle against the Super League project and for the success of the "Euro 2020" tournament, which was organized in the midst of the Corona virus pandemic. And spread it all over the world".
Ceferin also threatened A possible European boycott of the World Cup, if the International Federation "FIFA" resolves to He plans to hold the tournament every two years.
According to the World Football Summit Forum, the jury commended Ceferin's management during a unique test moment for the European Union as a body and for the world of football, and highlighted the role he played in facing the European Super League "and responding to it quickly and decisively in coordination with the rest of the parties concerned."
The jury also highlighted the occurrence of these events two months before the Euro 2020 competitions, which were hosted by 11 different cities and countries for the first time in the history of the tournament, despite the restrictions imposed due to the outbreak of the Corona virus epidemic.
For its part, the World Football Summit Forum announced that Manchester United and England striker Marcus Rashford will receive an award that will bear his name and will be given to athletes who use their profile to support positive change in society.
And he said Ceferin about FIFA's desire to hold the World Cup every two years"Maybe it will be beneficial to UEFA financially, but the problem is that we may kill the game and the players, and I don't think the clubs will let the players go and that will cause a complete division."
He continued:We could have made a decision not to participate in the World Cup if it was held every two years, as far as I know South American countries also share this with us, so I wish FIFA good luck with a World Cup like this".