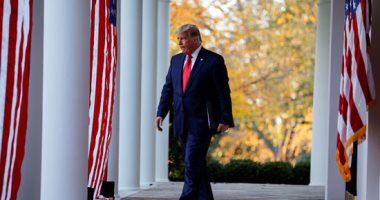 The United Nations office for human rights said on Friday that US President Donald Trump should disavow "high-risk" language that he and other political leaders used to talk about the results of the presidential election and the storming of Congress in Washington this week.
"We are deeply disturbed by the incitement of political leaders to violence and hatred, and we call on the President of the United States and other political leaders to publicly disavow the false and dangerous rumors that are spreading," said Ravina Shamdasani, a spokeswoman for the office, in response to a question about Trump's personal responsibility for the violence in the Congress.
"This kind of inflammatory language could be very dangerous," she said during an online testimony.
Her comments come on the heels of a call late Thursday by the UN High Commissioner for Human Rights, Michelle Bachelet, for a thorough investigation into the events in Washington that resulted in the deaths of five people.
Shamdasani also expressed concern about the display of "white supremacy" symbols in front of the Congress building, such as the federal flag, anti-Semitic symbols and a gallows rope.