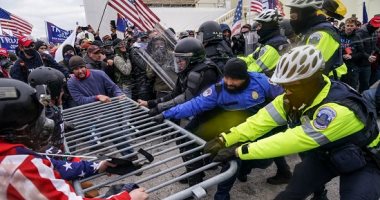 US Acting Attorney General Jeffrey Rosen said Friday that the Federal Bureau of Investigation (FBI) and Washington Police will jointly investigate the killing of a Capitol policeman, named Brian Siknick, due to injuries sustained while defending the building in The face of the storming that took place on Wednesday.
"Our feelings and prayers are with the family and colleagues of Capitol Police Officer Brian D. Sekinik, who died last night of his injuries he suffered while defending the Capitol from the supporters of Trump, who stormed him on January 6," he added in a statement.".
Rosen did not disclose whether the death would be investigated as a murder or not, but he said that the Ministry of Justice "will provide all possible resources for investigation and to hold those responsible accountable."".