The US Center for Disease Control issued (CDC) New data suggests that the elderly do not have the same protection against hospitalization as the coronavirus vaccine as other groups, and according to one study, the vaccine is only about 75% effective against hospitalization among adults aged 75 and over, while up to 90% in people under 75.

According to the American "Business Insider" website, the new data confirms that the elderly should start receiving booster doses of the Corona vaccine within weeks, as the data showed that the immunity obtained by people over 65 years of age from the initial Corona vaccines is likely to begin in vanishing.
The decline is most pronounced in people aged 75 and over, who are at increased risk of hospitalization or death from coronavirus, even when they are fully vaccinated..
Reports said vaccines still work very well at their primary function of keeping people under 65 alive and out of the hospital – but for older people, the protection from vaccines isn't as strong..
The reports make a case for introducing booster vaccines to older Americans soon, also adding that although more than 80% of adults over 65 have already been vaccinated, it may not be enough to protect them from severe disease..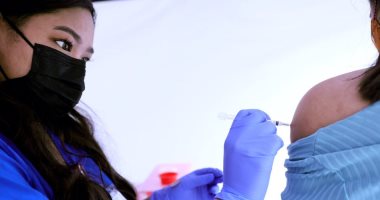 Reports examined how well vaccines prevent severe disease and hospital admissions

The first report tracked 1,175 US veterans who were hospitalized at five different medical centers across the US taking into account their age and vaccination status..
The study included only veterans who had been fully vaccinated with two doses of either the Pfizer or Moderna vaccines, excluding anyone who had mixed vaccines, or who received the Johnson vaccine.
The study found that even among veterans, the vaccine's protection against hospitalization remained high (95%) for those fully vaccinated under the age of 65 — even as the delta variable dominated during the summer, causing some mild infections in the vaccine..
However, in veterans over 65 years of age, vaccine protection against hospitalization was much lower (about 80%), indicating that older adults are not as well protected from infection as others..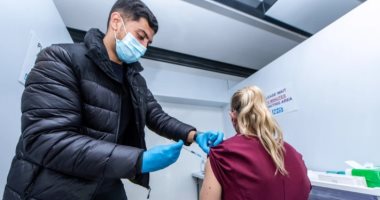 The second study measured how well all three US-authorized vaccines (Pfizer, Moderna and Johnson) were at protecting people from hospitalization due to corona, looking at more than 32,000 hospital and emergency visits in nine US states during the summer.
Data from that study suggests that vaccines are about 86% effective against hospitalization overall, but that number drops to 76% among adults 75 and older..
When people over the age of 75 were excluded from the equation, vaccines were nearly 90% effective in preventing hospitalization..