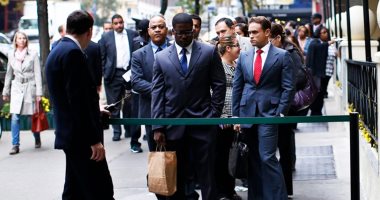 The number of Americans filing for new applications for unemployment benefits unexpectedly declined last week, although the number remains very high, as the labor market recovery appears to be stalling at a time when the harmful outbreak of the Covid-19 pandemic looms over the country, and the US Department of Labor said Thursday that The total of new subsidy requests, adjusted in light of seasonal factors, amounted to 787,000 for the week ending January 2, compared to 790,000 in the previous week.
Economists polled by Reuters had expected the number of applications to reach 800,000 in the latest week, and the large number of jobless claims agree with other data indicating the significant damage inflicted on the economy as a result of corporate restrictions and a decline in consumer spending due to the pandemic.
The number of Covid-19 cases in the United States jumped to more than 21 million, while the total number of deaths exceeded 352,000, according to the US Centers for Disease Control and Prevention.
Jobless claims are still above their highest level of 665,000 recorded in the Great Recession between 2007 and 2009, but are down from an all-time high of 6.867 million recorded in March.