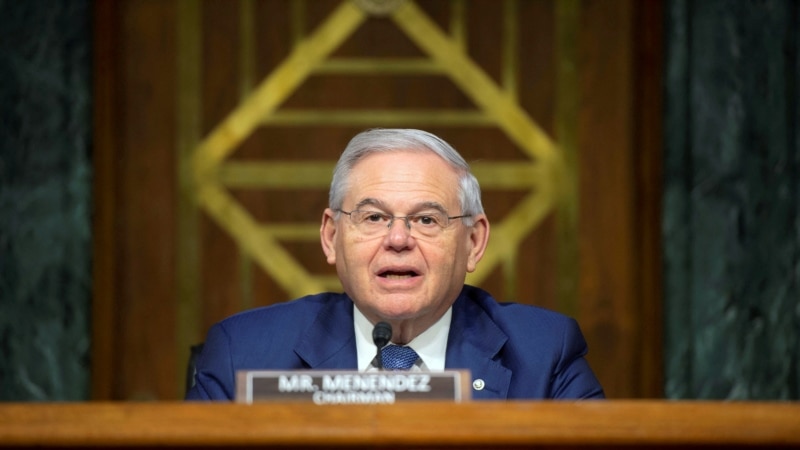 Legislation outlined in four main points was proposed Thursday by a bipartisan group in the US Senate to uphold the Inter-American Democratic Charter.
"From Havana to Caracas, from Managua to San Salvador, now is the time to reinforce the diplomatic strategy of the United States to help face the challenges that threaten the foundations of the norms and principles of the Charter," said the president of the Senate Foreign Relations Committee, Senator Bob Menendez, who is pushing the initiative.
The Inter-American Democratic Charter Defense Act of 2022 has the support of other legislators, both Democrats and Republicans, such as Ben Cardin, Bill Cassidy, Tim Kaine and Roger Wicker.
The legislative project consists of four main initiatives and aims to strengthen US relations with the Organization of American States (OAS) "to defend the Inter-American Democratic Charter and address current and emerging threats to democratic governance in the hemisphere."
The initiative has also focused on the upcoming Summit of the Americas, to be held in the city of Los Angeles In the month of June.
Among other provisions, the law intends to order the creation of a working group with the OAS, to prepare a resolution "on the impact of disinformation on democratic governance and human rights in the Americas" and also express its support for a special rapporteur on corruption and governance at the Inter-American Commission on Human Rights.
The summit is already seasoned by controversy because the government of President Joe Biden has announced its desire not to invite Venezuela, Nicaragua and Cuba, as a result of the complaints against human rights violations and disrespect for the Inter-American Democratic Charter.
Several governments such as Mexico and Honduras have shown their concern for the possible exclusion of the three nations.
Connect with the Voice of America! Subscribe to our channel YouTube and turn on notifications, or follow us on social media: Facebook, Twitter e Instagram.