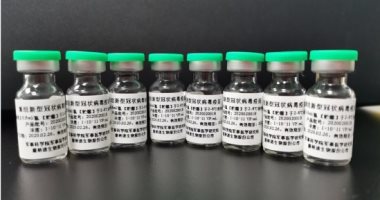 The Indonesian Ulemas Council, the country's highest Islamic council, is looking forward to issuing a fatwa legalizing the Coronavirus vaccine before the scheduled start of a mass vaccination program with a Chinese vaccine in the country next week.
Indonesia, the most populous Muslim country, plans to start the vaccination campaign on January 13, after receiving three million doses from the Chinese company Sinovac Biotec.
The controversy over the conformity of vaccines with the teachings of Islam has brought back to mind the treatment of public health problems in Indonesia before. In 2018, the Indonesian Council of Ulemas issued a fatwa prohibiting the measles vaccine.
"We hope that the fatwa will be issued before the government begins its vaccination program" with the Corona vaccine, said Moti Arintawati, a council official.
She added that data collection is still continuing before the council can issue a final fatwa.
Indonesia has the worst outbreak of COVID-19 in Southeast Asia, and authorities are relying on a vaccine to help alleviate health and economic crises.
The New York Times reported that Sinovac informed the state-run pharmaceutical company Bio Pharma in Indonesia that the vaccines do not contain pig derivatives.