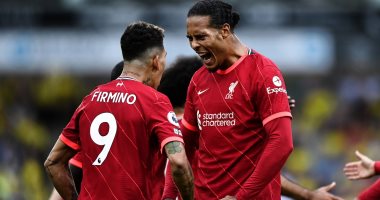 Virgil van Dijk, the English star of Liverpool, confirmed that the Reds must be at their best in order to win against their guest, Manchester City, in the fiery confrontation scheduled for tomorrow evening, Sunday, at "Anfield", at the top of the seventh round of the Premier League. English.
"It's a big match," Van Dijk told the club's official website. "We're obviously at the start of the season, but it's just one of those matches that both teams want to win, and you're excited to get out there and show our quality as a team."
Van Dijk added, "Now that we have the fans back, it will give us an extra boost, I think, if we can get a good result. Obviously nothing is guaranteed and we have to be at our best to do that, but we keep it going and we will try everything we can against A very good team."
"I think the little details, in my opinion, can make the difference," Van Dijk added. "It's going to be a strong match. It's clear that they play good football and we have to be prepared to struggle sometimes."
"We will respect that but we will try our best to make it as difficult as possible for them on that day. In the match many things can change. We have to be ready for anything and we will be."
Liverpool seeks to maintain the top spot in the competition, which it occupies with 14 points, and one point behind City, which is in second place with 13 points.
Mohamed Salah also seeks to continue his top scorer, shook the opponents net and break records before joining the ranks of the Egyptian national team, which is preparing to meet Libya in the qualifiers for the 2022 World Cup in Qatar.