Christie's Auctions have announced the sale of a Vincent van Gogh painting that the Germans confiscated during their occupation of France in World War II, which was sold at auction in New York for 35.8 million dollars, a record price for a watercolor by the Dutch artist..
Christie's said the 1888 "Hat Stacks" painting sold for a much higher price than its pre-auction estimate of $20 million to $30 million..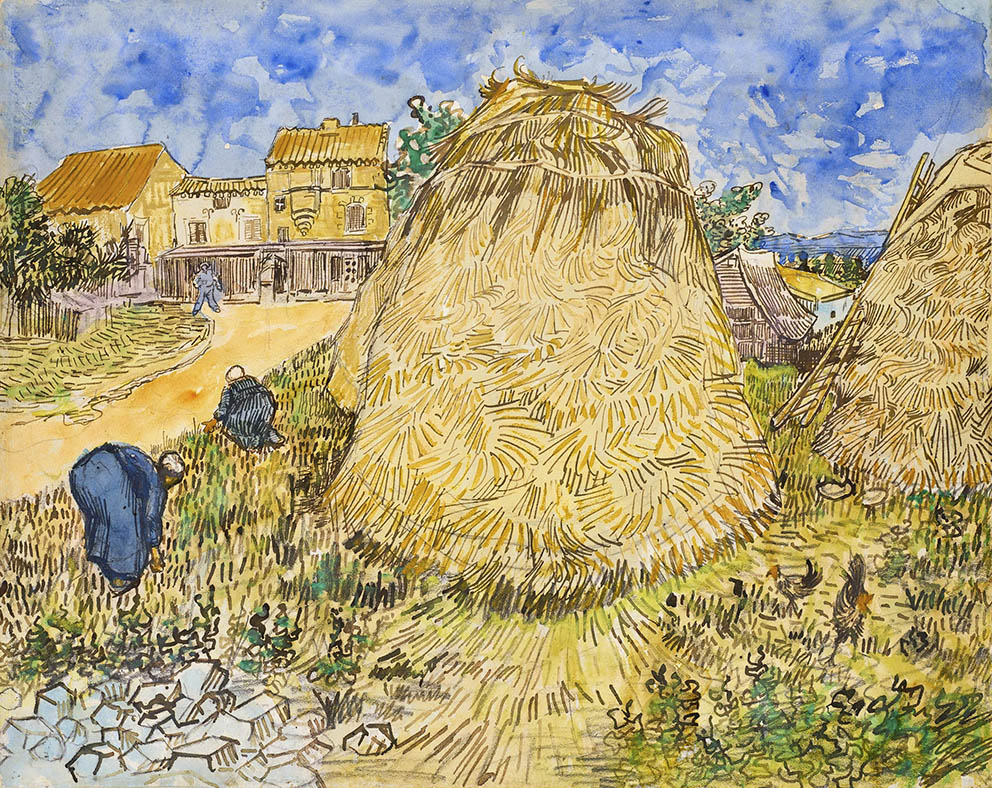 wheat plate
The painting depicts a haystack in Arles, France, where Van Gogh lived for more than a year in the eighties of the nineteenth century.
The proceeds from the auction of the painting, which dates back to 1888 and is called "Mol de Blas", meaning "stacks of wheat", will be divided after facilitating negotiations between the heirs of an American oil tycoon who now own it, and the heirs of two Jewish art collectors who owned it at times. different before it was looted by the Nazis.
He mentioned many things about Van Gogh's life, including that he was mentally ill, while a recent study concluded that he did not suffer from diseases throughout his life, but rather from a problem with drinking alcohol, this came according to an analysis issued by the Dutch Museum interested in his work and life, and published by news agencies..
About 30 international medical experts declared that Van Gogh was likely an alcoholic, which was the cause of his great suffering during the last eighteen months of his life.