Tingling of the hands, feet, or both is a common and annoying symptom, and this tingling can be benign and sometimes temporary, for example, it may result from pressure on nerves when your arm is twisted under your head while you fall asleep or it can be from pressure on nerves When you put your legs up for a long time.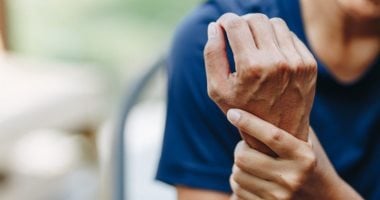 According to the website, webmd In many cases, tingling in the hands, feet, or both can be severe, episodic, or chronic, and it can also come with other symptoms such as pain, itching, numbness, and muscle damage. Nerve damage, which can result from a variety of causes such as traumatic or repetitive stress injuries, bacterial or viral infections, toxic exposure, and systemic diseases such as diabetes.
This nerve damage is known as peripheral neuropathy because it affects nerves far from the brain and spinal cord, often in the hands and feet. There are more than 100 types of peripheral neuropathy. Over time, the condition can get worse, making you less mobile.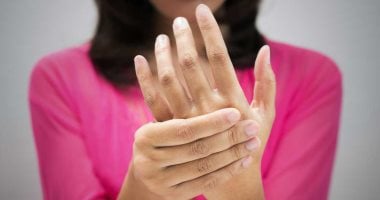 Causes of tingling in the hands and feet

Diabetes is one of the most common causes of peripheral neuropathy, accounting for about 30% of cases. In diabetic neuropathy, tingling and other symptoms often appear in both feet first and then go up the legs, followed by tingling and other symptoms that affect both hands and up the arms.
Nerve entrapment syndromes: These include carpal tunnel syndrome, ulnar nerve palsy, peroneal nerve palsy, and radial nerve palsy.
Systemic diseases: These include kidney disorders, liver disease, vascular damage, connective tissue disorders, chronic inflammation, hormonal imbalances (including thyroid), and benign tumors affecting the nerves..
Vitamin deficiency: you need vitamins E And B1 And B6 And B12 And niacin for healthy nerves. A lack of vitamin B12, for example, can lead to pernicious anemia, which is an important cause of peripheral neuropathy, but too much vitamin B6 can also cause tingling in the hands and feet..
Infections including Lyme disease, shingles (varicella zoster), cytomegalovirus, Epstein-Barr, herpes simplex, HIV and AIDS .
Autoimmune diseases: These include chronic inflammatory demyelinating polyneuropathy, lupus, and rheumatoid arthritis .
Injury: Often related to trauma, nerves can be compressed, crushed, or damaged in other ways, resulting in neuropathic pain. Examples include nerve compression caused by a herniated disc or bone dislocation. .