With the arrival of the autumn season, everyone is preparing to live a volatile weather atmosphere between warmth, cold and rain, which requires fashion that keeps pace with this fluctuation, which facilitates the process of adapting to expected weather changes, especially for veiled women, and also presents different and distinctive ideas about the fashion of veiled women in the fall season, and combines elegance and contemporary.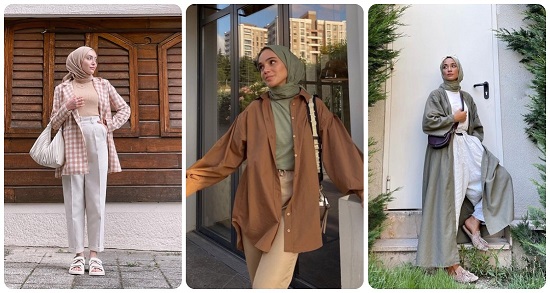 veiled fashion
Hijab style always makes women worry about choosing what suits them, but in this report we present a number of unique ideas that can inspire veiled women to revitalize their wardrobe during the new season, by following fashion bloggers on Instagram.
Distinctive ideas for veiled fashion in the fall

You still need to wear an oversized jacket, with jeans, and a T-shirt tucked in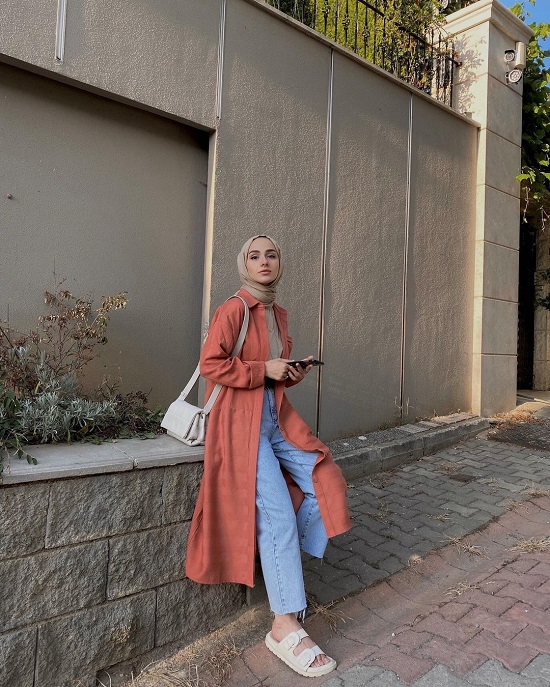 long jacket
Despite the drop in temperatures, the dress is still an indispensable option in your autumn look, so a fluorescent dress in warm colors such as black is a perfectly suitable option, especially if combined with a bright veil.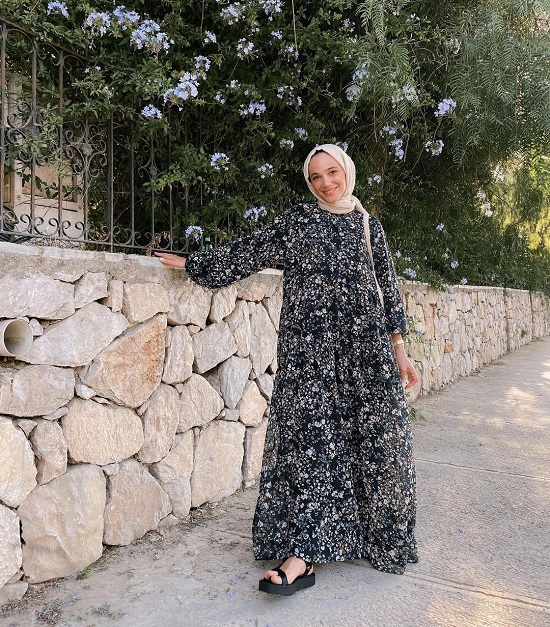 fall dress
Loose shirts guarantee you a comfortable and elegant look, so try to update your wardrobe with an autumn shirt, which you can coordinate with pants in a similar degree, a T-shirt and a matching veil.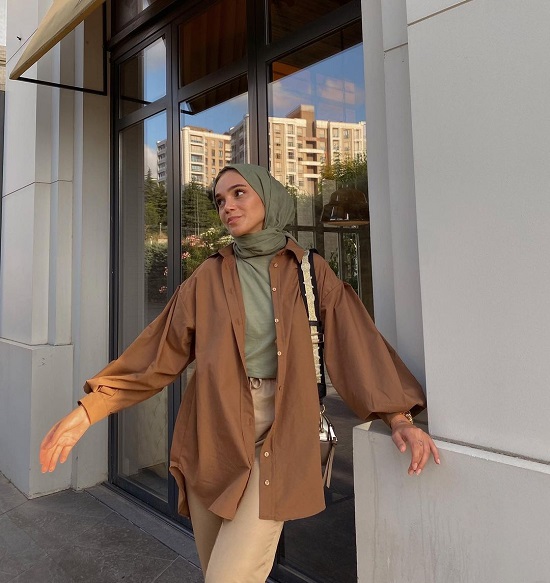 autumn shirt
Checkered jackets will also be signs of fall and winter. Try to have one, as it is easy to coordinate it in more than one style, whether with jeans or fabric.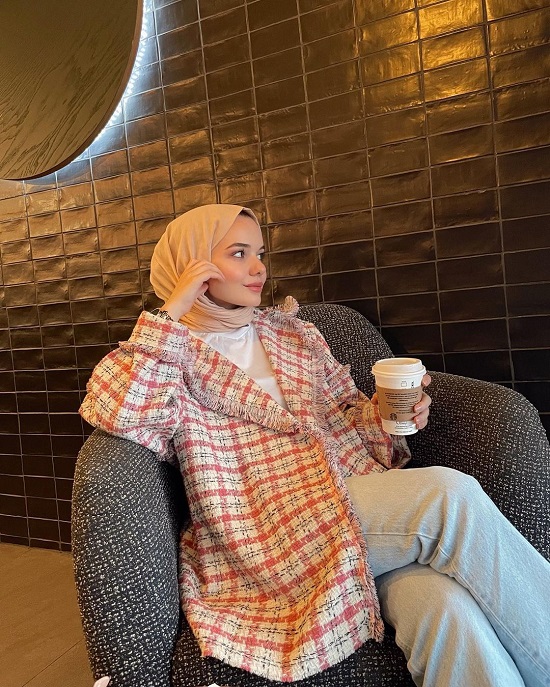 check jacket
Loose clothing is the style of comfort and elegance that women do not abandon now, you can wear a white set consisting of a T-shirt and trousers, topped with a long cardigan in a bright color.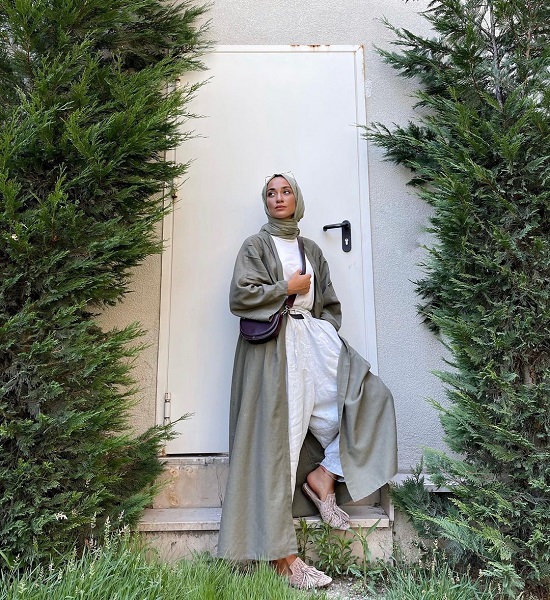 loose set
If you want a classic, work-appropriate look, pair a check jacket with white pants and a tucked-in T-shirt.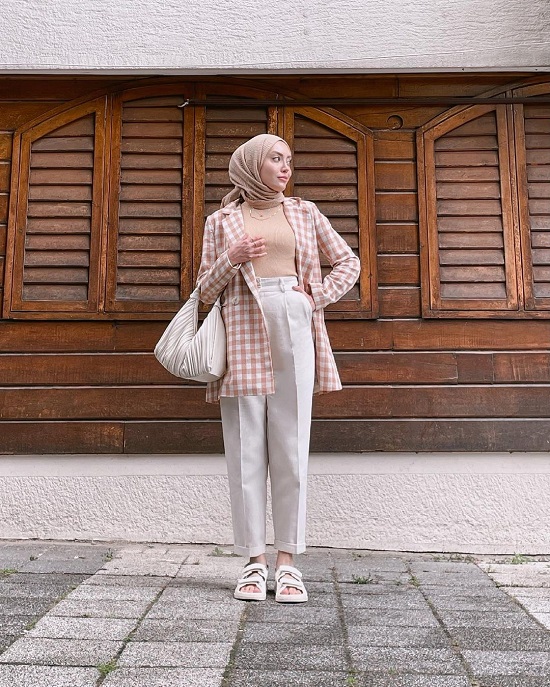 classic look
The classic blazer is a piece that never backs down from fashion. You can wear it with fabric trousers, and a buttoned shirt, in an elegant and comfortable work look.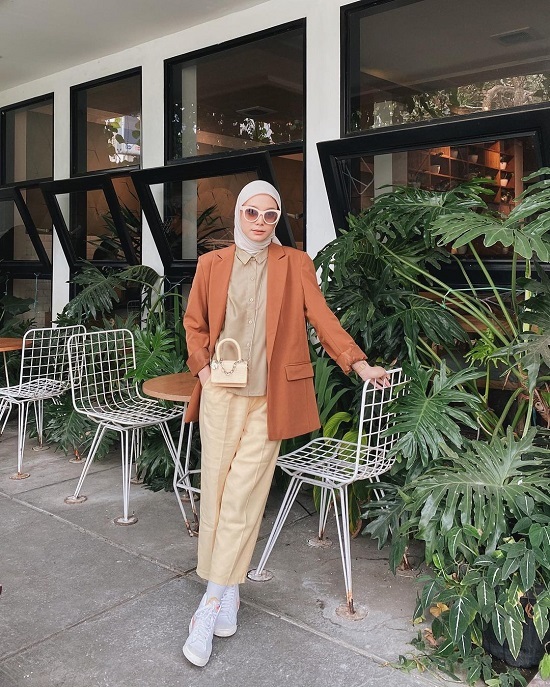 Autumn blazer
The fall season sees the emergence of various designs of distinctive dresses that combine comfort, elegance and warmth that this season needs.
Elegant brick dress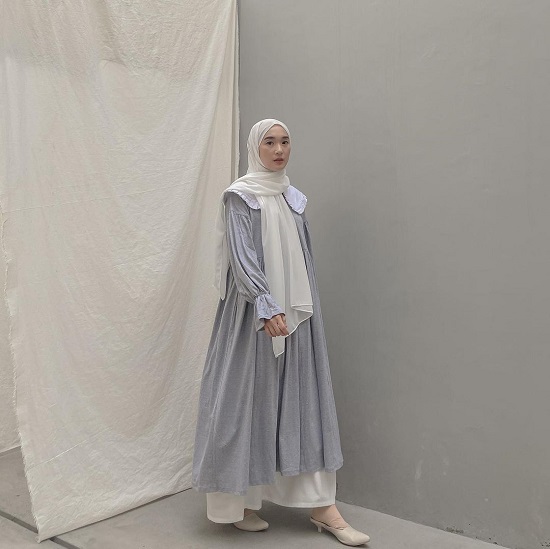 special dress
Satin blouses will be at the forefront of autumn fashion. They can be coordinated with fabric trousers for a classic look, also suitable for day wedding parties.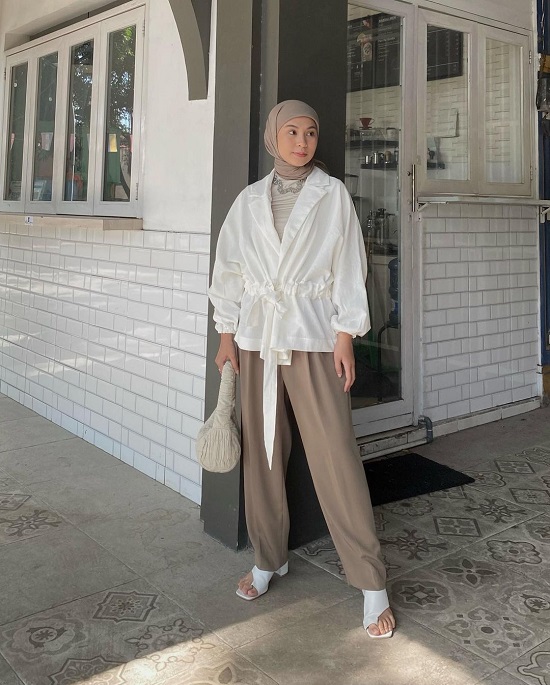 satin blouse