The young Brazilian star Vinicius Junior was crowned Real Madrid's player of the year last August, after his great brilliance with the team in the first 3 games of the new season of the Spanish League "La Liga" 2021-2022.
Junior won the Real Madrid Player of the Year award in August, beating French star Karim Benzema, who came in second, then Austrian David Alaba, Nacho and finally Dani Carvajal.
The 21-year-old Brazilian scored 3 goals with the royal team this season in La Liga, with two goals against Levante and a goal by Shabatik Deportivo Alaves.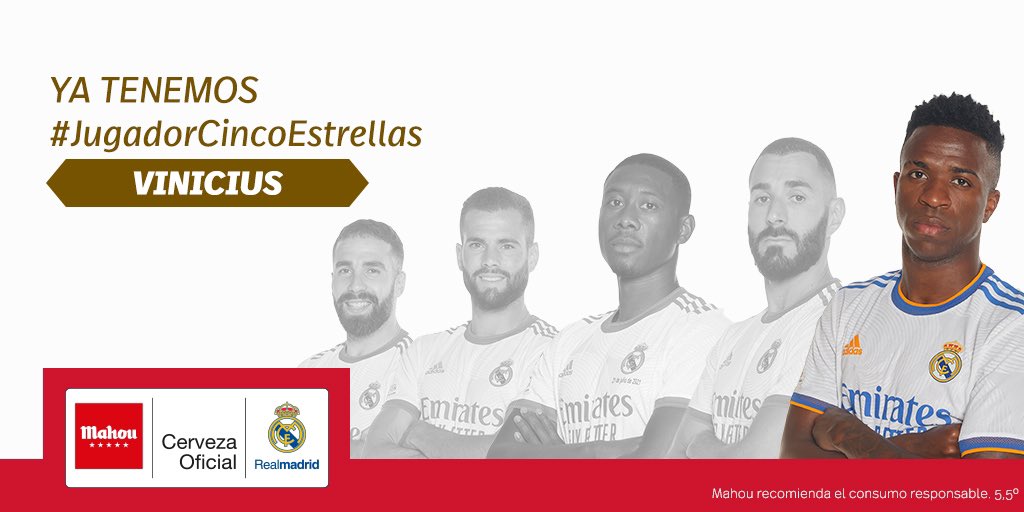 Vinicius Jr
Vinicius is the top scorer in the Spanish league this season with 3 goals, equal to Eric Lamela, Angel Correa and Carlos Soler.
Real Madrid is at the top of the Spanish league standings with 7 points, ahead of Barcelona, ​​Valencia, Seville, Atletico Madrid and Real Mallorca.
The Royal will host Celta Vigo on September 12 in the fourth round of La Liga, in the confrontation that will be held at the "Santiago Bernabeu", after the end of the reform phase that it has witnessed since March 2020.