Vitamin B12, also known as cobalamin, is essential for healthy nerve tissue, brain function and red blood cell production, but many people don't get enough of it.
Vitamin B12 deficiency has become very common in many people. thehealthsiteA deficiency of B vitamins can lead to nerve damage, and early signs of poor nerve health that include dizziness, muscle weakness and tingling in the extremities may be ignored. Experts have warned that nerve damage caused by a vitamin B12 deficiency may become permanently debilitating.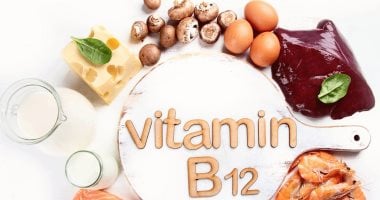 The human body does not make vitamin B12 on its own
Like most vitamins, our bodies cannot make vitamin B12, it must be obtained from food and supplements, and our bodies cannot store vitamin B12 for long, so we need to eat foods rich in this nutrient on a regular basis.
While some people do not consume enough vitamin B12 to meet their needs, others cannot absorb enough of it, no matter how much they eat. As a result, vitamin B12 deficiency has been found to be relatively common, especially among the elderly.
Foods Rich in Vitamin B12

Liver and kidneys of animals
Liver and kidneys, especially from lamb, veal and beef, are very rich in vitamin B12. A 100-gram serving of lamb, beef or veal can provide up to 3,500% of the daily value (DV) for vitamin B12 While providing the same serving of kidneys, roast beef steaks are also an excellent source of vitamin B12.
fish
Fish is a highly nutritious food because it is a great source of nutrients like protein, vitamins and minerals. Sardines, tuna, and salmon contain high concentrations of vitamin B12. Fish is also a rich source of omega-3 fatty acids that are good for your heart.
Milk and dairy products
Milk and dairy products such as yogurt and cheese are great sources of protein and many vitamins and minerals, including vitamin B12. One cup of whole milk contains about 46% of the vitamin. B12
eggs
Studies have shown that egg yolks contain higher levels of vitamin B12 than egg whites. In addition, researchers say that vitamin B12 in egg yolks is easier for the body to absorb.