People may take nutritional supplements if they know that they are deficient in one of the vitamins in the body, while others may take these supplements to obtain the benefits of antioxidants and vitamins, because they know that they are not eating enough fruits and vegetables. Take it daily, according to the Cleveland Clinic website.
Vitamins and minerals you should take daily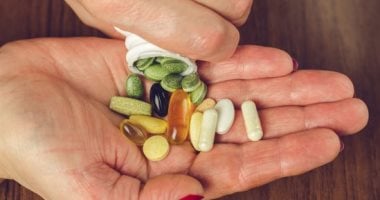 Vitamin A

Vitamin A is a fat-soluble vitamin also known as retinol. The RDA for vitamin A is 700 mcg for women and 900 mcg for men.
Vitamin A is found in many dairy products, yellow or orange fruits and vegetables, and fruits such as cantaloupe, mango, and apricot.
Vitamin A benefits:
fight infection.
vision health.
It plays a major role in heart, lung and kidney health.
Maintains healthy skin by fighting toxins
Strengthens bones and teeth.
Vitamin B

There are eight B vitamins, which make up the B vitamin complex. B vitamins are found in green leafy vegetables, animal proteins and whole grains.
Vitamin B benefits:
Maintains normal brain function and memory.
Necessary for the normal metabolism of carbohydrates, proteins and fats.
Improves cholesterol by lowering LDL (bad cholesterol) and increase HDL (good cholesterol).
Reduces the risk of heart disease.
Reduces the risk of stroke.
Necessary for normal blood cell production and nervous system function.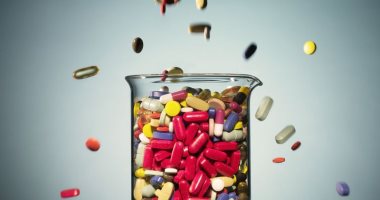 Vitamin C

Vitamin C is a water-soluble vitamin that contains antioxidants that promote healthy tissue growth. The RDA for men is 90 milligrams and 75 milligrams for women, and vitamin C can be found in many fruits and vegetables.
Vitamin C helps protect your cells from free radical damage and is also used to help produce collagen in your body.
Vitamin C Benefits:
It may reduce the risk of catching a cold.
Maintains healthy skin and tissues.
Strengthens bones and teeth.
For those with iron deficiency, vitamin C can help your body absorb it better.
Vitamin D

Vitamin D is an essential fat-soluble vitamin that is activated by ultraviolet (UV) light.UVBesides sun exposure, vitamin D can also be found in cod liver oil, fatty fish, fortified juices, milk, and cereal.
Vitamin D benefits:
It affects the function of immune cells.
It maintains the functions of the nervous system.
Essential for bone health.
Regulates blood levels of calcium and phosphorous.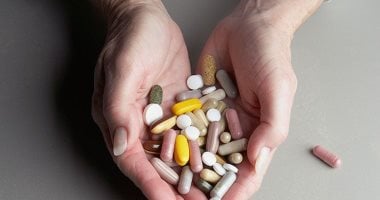 Vitamin E

Vitamin E benefits:
Protects cells from damage caused by toxins.
Maintains muscle function.
Reduces the risk of cancer.
Reduces the risk of heart disease.
Reduces the risk of Alzheimer's disease.
Vitamin K

Vitamin K Benefits:
Helps in quick wound healing.
Makes strong bones.
Helps protect against heart disease.
Calcium

Calcium benefits:
Improves muscle function.
Helps achieve healthy blood pressure.
It helps in the secretion of hormones.
Helps maintain bone strength.
Helps maintain strong teeth.
Reduces the risk of osteoporosis.
Iron

Iron benefits
Improves immune function.
Saves energy.
Improves brain function.
Improves ability to focus.
It carries oxygen in the blood.
zinc
Zinc benefits:
Reduces the risk of cancer.
Improves the immune system.
Improves memory.
Reduces symptoms of colds.