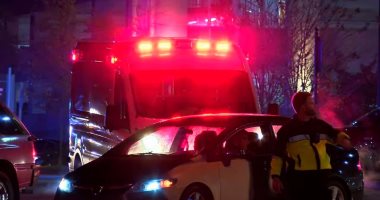 Washington officials on Monday called on supporters of US President Donald Trump not to bring firearms to this week's protests over congressional ratification of his election defeat, and deployed hundreds of National Guard to help maintain order.
"We have received some information about individuals who intend to bring weapons to our city, which will not be tolerated," said capital police chief Robert Conte at a city council press conference.
The Washington National Guard said in a statement that more than 300 soldiers would be on hand to support the city government, crowd control and aiding the fire and rescue services. They will be joined by congressional police, park police and the Secret Service, Conte said.
The province enforces some of the strictest gun laws in the United States, prohibiting publicly carrying a gun or possessing a handgun without a local license.
Thousands of Trump supporters, including some far-right nationalist groups who openly take up arms in protests elsewhere, are expected to rally in the capital from Tuesday to oppose Congressional ratification the day after the Republican president's November 3 election loss to Democrat Joe Biden.
Conte said that the protests may be larger than the marches in November and December that were marred by stabbings and clashes between hundreds of the "Brad Boys", which describes itself as "Western chauvinists," and other Trump loyalists, with anti-them protesters from the "Antifa" group and activists From the "Black Lives Matter" movement.
On Monday, Metropolitan Police arrested the leader of the "Brad Boys", Henry "Enrique" Tario, and accused him of destroying property during an earlier protest.