An American young man rescued a cat that was stuck inside a light pole in Lincoln.
Watch a cat rescued from a lamppost in Lincoln, Nebraska, in the United States!#Russia #Russia Today #Video #cat #rescue pic.twitter.com/YmtSgMyC3Q

— RTARABIC (@RTarabic) September 8, 2021
The Russia Today network showed pictures of the young man who put his hand inside the hole of the lamppost to try to reassure the cat and get it out of its predicament, and the cat seemed at first afraid of him until he finally took it out, and the incident that occurred in Lincoln, Nebraska, in the United States of America spread on the platforms of social networking sites. , and received a reaction from the followers.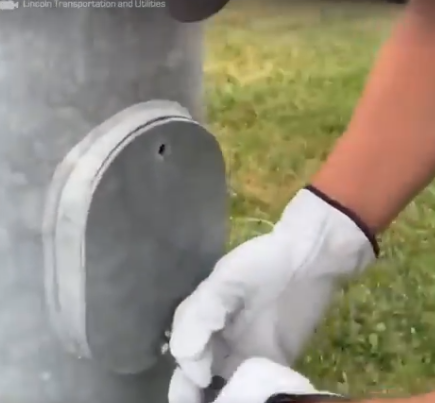 The young man opens the pole to get the cat out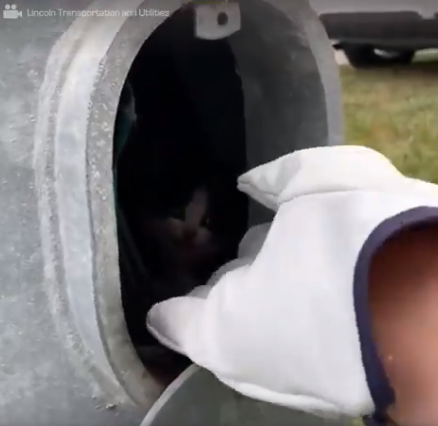 The young man reaches out his hand to get the cat out
Earlier, an American young man came to carry out a rescue operation to help an animal stuck in the floods in Cedar City in the United States, as there was a cat stuck in the basement of a property that its residents had left because of the large water flowing into the building, and video footage showed the young man taking the cat out. Under the eyes of her owner who picked her up and kissed her and thanked the young man for saving her.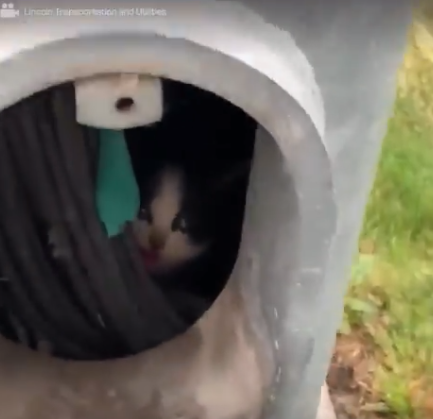 The cat next to the electrical wires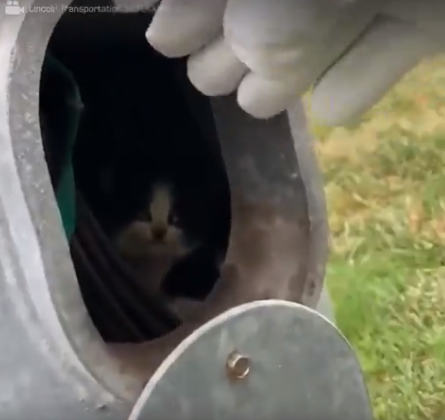 trying to save the cat
And the video clip spread of the American young man, Sergio Garcia, as he descended into the basement of the house and then took the cat out after hearing the sound of its distress, to get it out of the water-filled place and hand it to its owner, who thanked Garcia for his heroism and not being afraid of the water that covers the building, especially the basement of it, according to what I reported. Russian Sputnik Agency.