People usually struggle to turn childhood dreams into reality in their youth, especially with regard to the field of work, marriage, forming a family and other dreams and aspirations that revolve in the imagination of children, and this is the case of the old Jordanian Muhammad Malhas, like other people, who dreamed in his childhood of becoming a pilot However, circumstances prevented him from entering the cockpit of the real plane in his youth for financial reasons.
How did a 70-year-old Jordanian turn his dream of becoming a pilot into a reality? #Morning#Jordan#watch_sky pic.twitter.com/lEVuyRXkIs

– Sky News Arabia (@skynewsarabia) September 26, 2021
Although his dream has not been achieved, the Jordanian man has been planning for a while to turn his childhood dream into reality, even after many years. The 77-year-old Jordanian, Muhammad Malhas, was able to achieve his dream relatively by building a model of a flying cabin with a flight simulator in the basement of his home to practice his hobby daily without He gets out of the house, and managed to save some money to get a single-engine pilot's license from the Aviation Academy in Amman, and he experiences daily conditions that closely match the real flying conditions.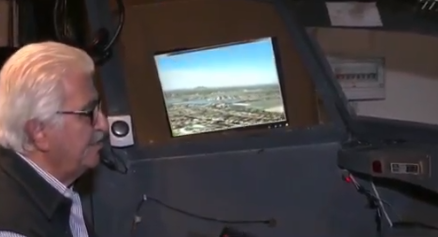 The joy on the old man's face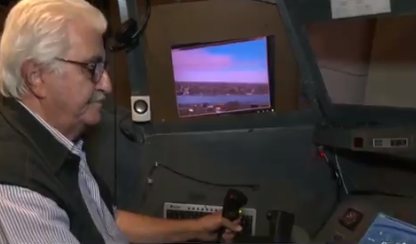 Jordanian old man in his house
In this regard, the Sky News Network published a report on the house of the old man, Muhammad Malhas, and part of his diary, while he was sitting in front of the devices in the cockpit of the home plane, where the "Malhas" vault became a forum for elderly aviation enthusiasts, after spending 4 years of intense research. To review the plans of the aircraft to complete the construction of the cabin, which he describes as the airport from which he takes off to other countries daily.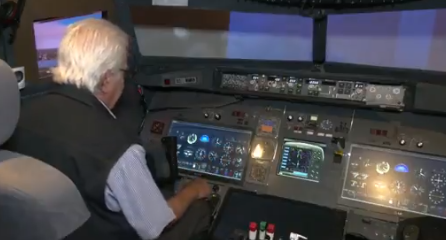 The cockpit in the old man's house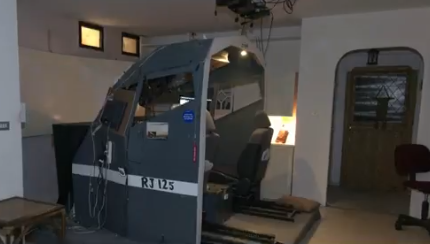 cockpit at home
In a similar incident, a 99-year-old Russian woman, Maria Denisovna Koltakova, fulfilled her dream by driving a modern Russian tank, and before that she landed with a parachute from a plane for the first time when she was ninety-three years old. Denisovna is one of the old Russian fighters who attended World War II, according to Sputnik.
And the old woman, Maria Denisovna Koltakova, visited a unit of the Russian army in the Western Military District in Belgorod Province, and took command of a modern T-72B3 tank, to set her new personal record. Russian leadership.