The residents of the United Kingdom were keen to revive the World Custard Pie Championship, which dates back to 1967, and it has been the custom in this event that the British have been a regular for 54 years that two teams exchange water mixed with flour at each other in a cheerful atmosphere that is watched by thousands of citizens every year .
And the "Euro News" network published clips from the effectiveness of the World Custard Pie Championship, and the contestants began to collect the materials used in the game, which is water mixed with flour to avoid waste, and each team participating in the competition consists of four people dressed in disguise, standing behind a table and throwing five pies at the Their opponents are eight feet away.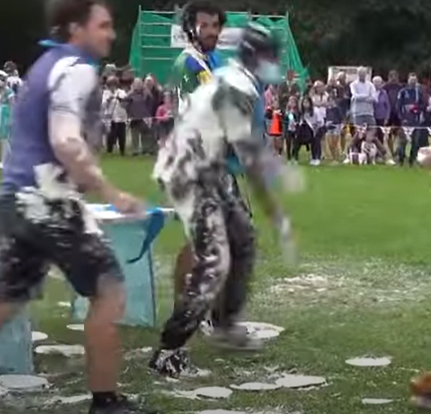 side of the tournament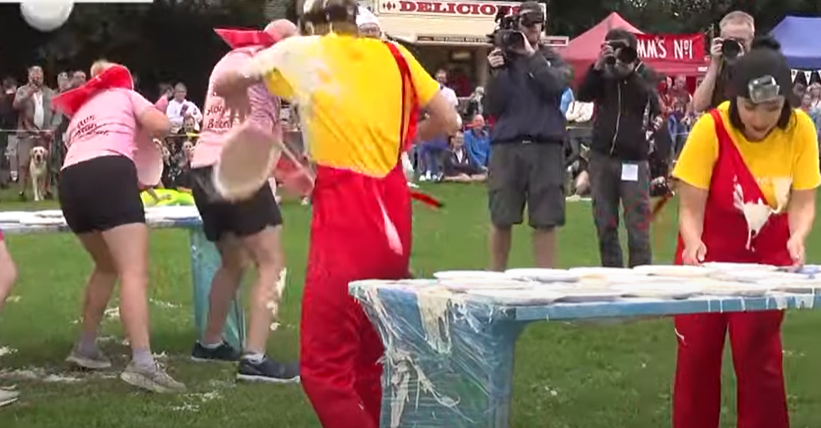 Tournament Activities
Points in a match are calculated as a direct hit in the face 6 points, 3 points for the arm or over the shoulders and 1 point for any other part of the body, and if you miss two consecutive throws a point is deducted.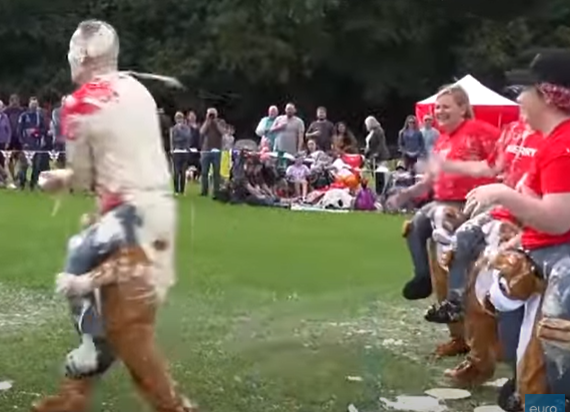 Pleasant atmosphere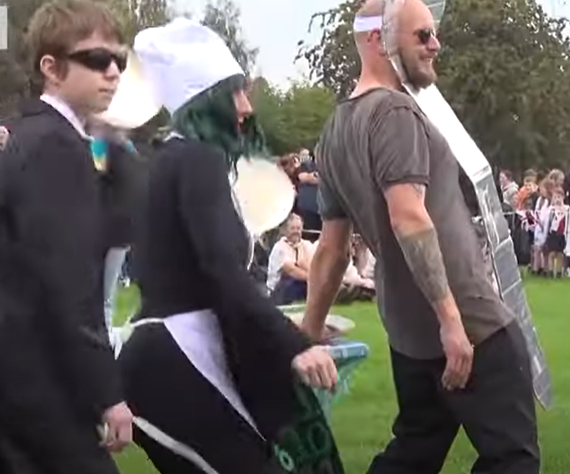 The participants in the tournament
This year, 21 teams participated in the Custard Pie World Championship, all of whom are citizens of the United Kingdom due to the outbreak of the Corona pandemic, and the "EF Girls" team, which beat "Epic Dodgers" in the final by 47 to 27, won, in a cheerful atmosphere for the participants in the entertainment tournament.
The championship of throwing custard pies and throwing them is one of the festivals that dates back many years. It is held in the British city of "Coxheath" after the comedies of the late star Charlie Chaplin in the year 1920.
Everyone in this tournament wears colorful costumes and each team consists of four people, and custard pies are exchanged, and each part gets pies in the competitors' bodies, and points are counted for it, while the face area is scored with 6 points.