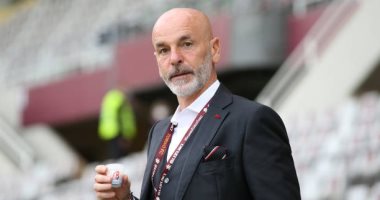 The Milan team, under the leadership of coach Stefano Pioli, will play a heavy-caliber confrontation with its counterpart Lazio on Sunday evening, in the top of the third round of the Italian league competition for the current season 2021-2022.
Milan enters the Lazio match, which is in fourth place with 6 points, with a difference of goals from both leaders Lazio, Inter Milan, runners-up, and third-placed Roma, who have the same balance of points.
With the whistle of the Milan match against Lazio at the top of the third round of the Italian League, next Sunday evening, Stefano Pioli reaches the 91st match in the technical leadership seat of the Rossoneri.
AC Milan had assigned Stefano Pioli the technical leadership task on October 9, 2019, to succeed Marco Giampaolo, who was sacked at this time due to poor results.
Stefano Pioli led Milan in 90 matches in all competitions, divided between 50 wins, 24 draws, 16 defeats, and the team scored 168 goals under his leadership, and conceded 100 goals.
Pioli succeeded in leading AC Milan, to play in the Champions League after an absence of years, after he occupied the runner-up of the Calcio standings last season, with 79 points, succeeding defending champion Inter Milan, the leader with 91 points.